Looking for an entry level red dot optic for your AR/AK or pistol project? Well here is another option for you contentious buyers out there from Black Spider, LLC called the M0129. Black Spider, LLC decided to collaborate with Spikes Tactical to bring you this 3MOA red dot optic. This optic has been out on the market since 2014-2015 and is getting great reviews from the online gun community, and I am one of them as well. This optic is great and light-weight. It runs off one AAA (included) and also comes with the torx wrench for install on your weapon and a cloth to keep the lens clean. It also includes an extra O-Ring for the battery tube. It also includes the optic mount, which is a huge savings in my opinion. This optic is great for the weekend plinker all the way up to the avid shooter/operator. There have been many torture tests done on this optic from different groups on YouTube. With an MSRP of $179.99 and selling locally for around $140, it is still cheaper and smaller than the Vortex Strikefire II.
Here is the rundown on this optic:
Length: 2.86″
Weight: 6.6oz
Center Height: 38.5mm
3 MOA
Power: 1×20
Adjustment Range (in@100yds): +/- 30
Parallax Setting: 50m
Auto Adjustment for Brightness or Manual Control
On/Off Button
Battery: AAA (included)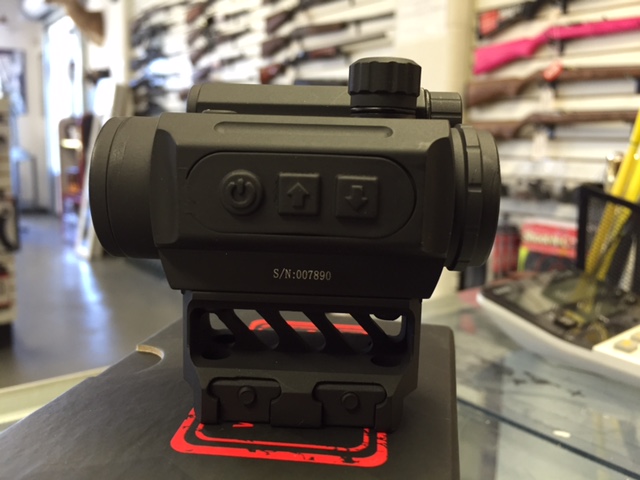 On/Off Button, Dot Brightness Adjustment, and Mount. Also, capped elevation screw adjustment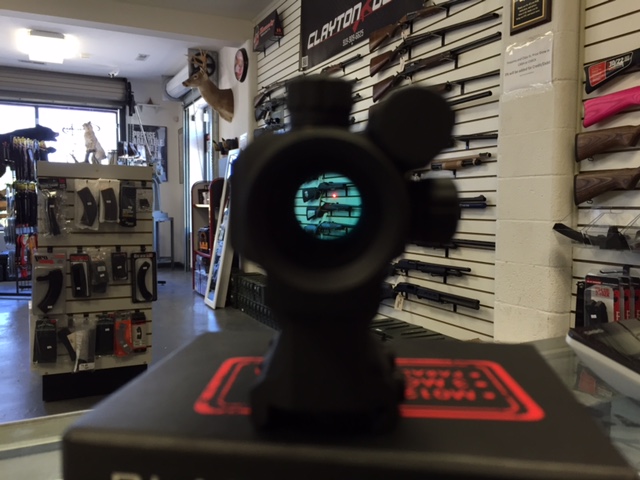 3 MOA Red Dot. Clarity is ok. It could be better, but for the price, it'll do.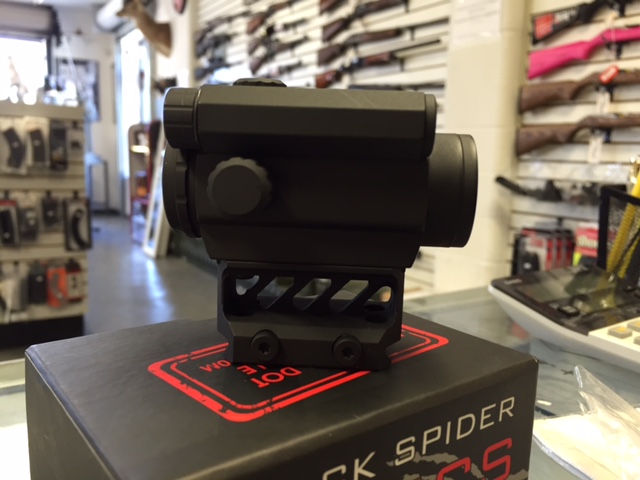 AAA Battery Tube with battery included. Also, capped directional screw adjustment
---
---
When taking this optic out of the box, it is well protected with foam and the optic is wrapped in plastic. This optic will mount on any 1913 Picatinny Rail. I did notice that it was a little tough to mount at first because the metal ears where the bolt runs through were stuck to the mount, but after hitting it with a little force, they moved freely to put on the weapon (DB15).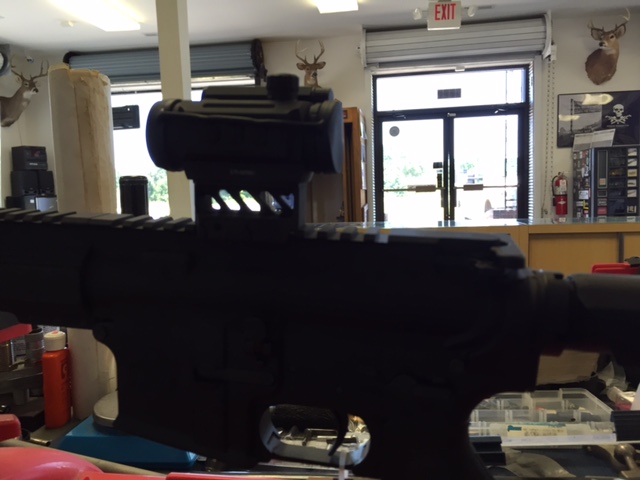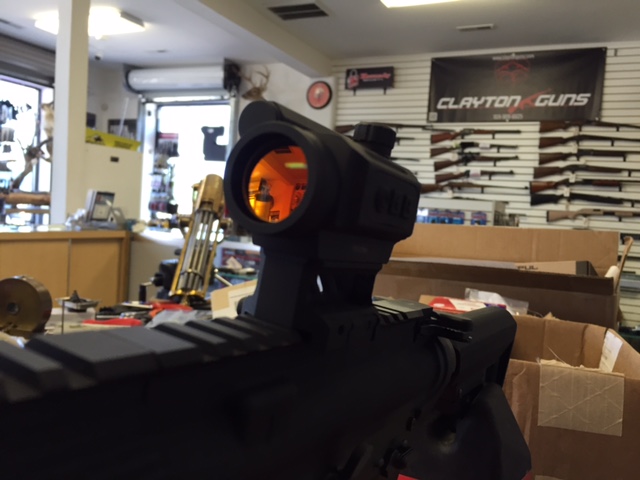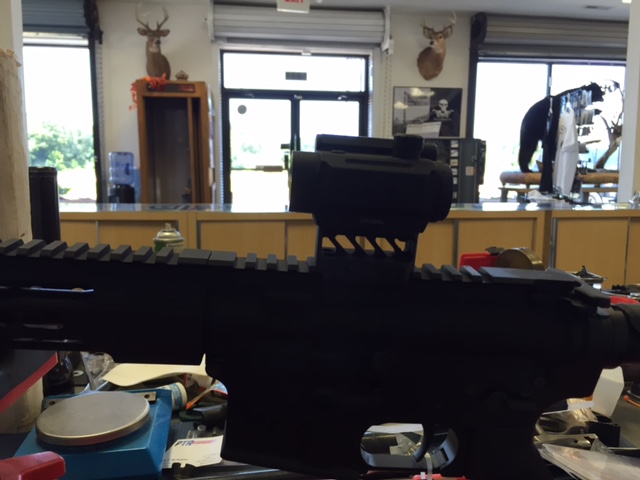 ---
My overall impression of this optic is, I like it especially with the price and I like the fact that it's a 1/3rd Co-Witness with the factory mount. I know everyone has their preferences with the witnesses and I like the 1/3rd option. Again, if you are in the market for a budget friendly red dot optic, check out the M0129 from Black Spider, LLC.
As always, ya'll be good and be safe!