By Primary Arms
While it is true including ammunition and a rifle or pistol for protection in your essential survival kit is necessary, there are several other items that you'll need to consider other than an AR15 from your favorite online gun store and plenty of ammo to go with it.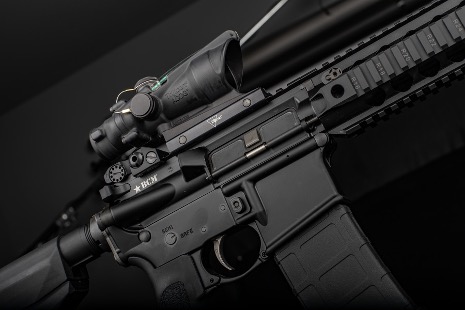 Remember, whatever the emergency you find yourself in, you may need to make it on your own for several days afterward. When building a basic survival kit, enough water and food is critical, but knowing how much you'll need of both and how you'll transport your equipment is just as important. Here are a few guidelines you'll want to follow when you begin putting your survival kit together.
Water and Food
Depending on the size of your family or if you're flying solo, you need to consider stocking up at least one gallon of potable water for each member per day. Remember, your body will begin to break down if you go longer than three days without water. If you're not sure how many days you need, try to store a minimum of three or four days' worth. Not only will you and your family be drinking this water, but you'll also need water for sanitation purposes, so be sure to allocate enough for that as well. Think about picking up some sort of hydration pack that allows you to easily carry around water and drink while on the move.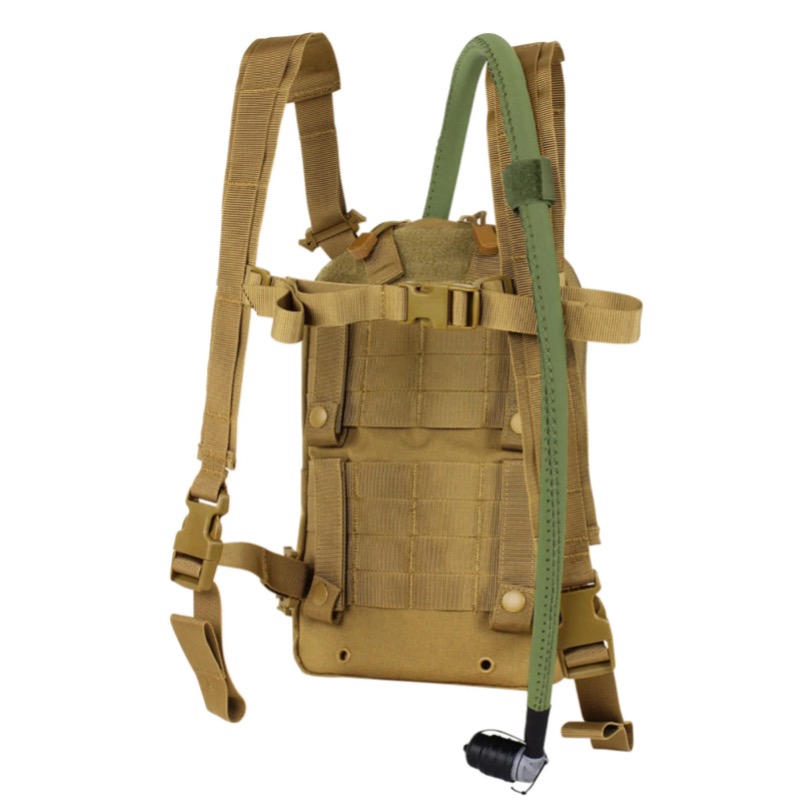 Think of non-perishable items with plenty of protein when it comes to food, and if you include several canned items in your survival kit, it always helps to have a manual can opener. Attempting to open a can with that hunting knife you brought along may result in a few unpleasant or even severe cuts on your fingers and hands.
Radios and Medicine
If you've successfully tackled just what types of food, you're putting in your survival kit and how much water to bring along, there are a few other essential items you'll need to include. Things such as a fully stocked emergency first aid kit, a few flashlights with extra batteries, and a battery or hand-cranked radio need to be included in your equipment as well.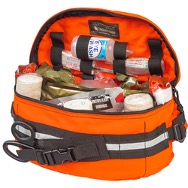 When an emergency strikes, situational awareness is critical, and you need to understand what's happening around you and where the primary threat is. Staying abreast of the situation by keeping tabs on radio announcements will go a long way in keeping you and your family safe.
If you or any member of your family is taking prescription drugs, then be sure to stock up on those because if you must leave your home due to an emergency, you may not get the chance to make it back home for a few days. A trip to a local pharmacy may not only be practical; it may end up being impossible.
Additions to Your Kit
Depending on the severity of the emergency, you should consider having a stash of currency or travelers' checks included in your survival kit. Also, consider making copies of important documents such as insurance policies or identification for you and each member of your family. Be sure to store these documents in a waterproof container that you can easily take with you when the time comes. A Magpul DAKA pouch is a great way to store important documents and keep them protected.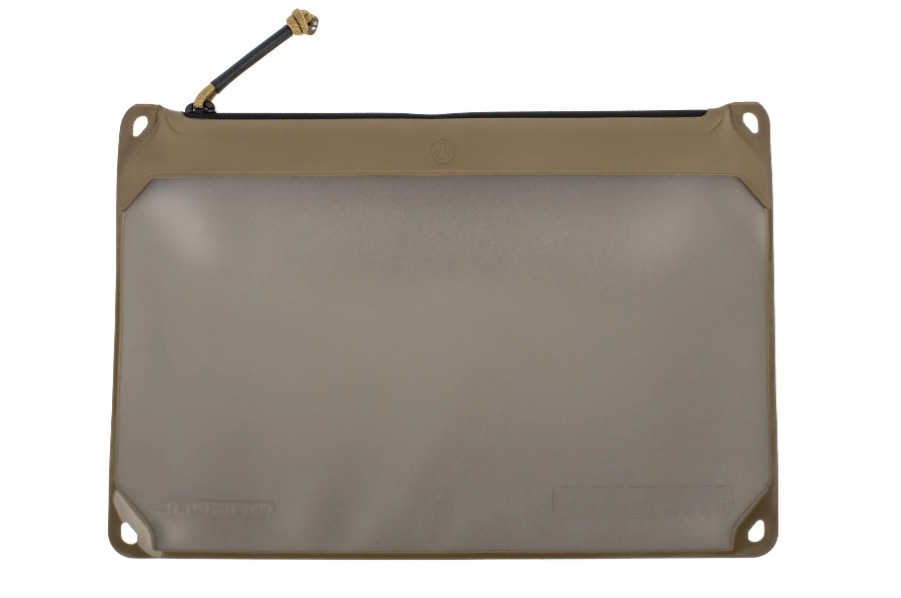 During winter emergencies, you'll also need to include plenty of blankets for each member of your family or, even better, sleeping bags to ward off the cold. Stock up on complete changes of clothing and make sure you and every member of your family have, at a minimum, two pairs of sturdy shoes. To stay safe, and when motorized transportation isn't available, you and your family may have to do a considerable amount of walking.
Most survivalist experts agree that many survival kits should have assorted mess kits. While you may have planned your food stock perfectly, you'll still need a sufficient supply of plates or mess kits and utensils, paper towels, and sanitary napkins to eat all the food you've brought along.
Since the spring of 2020, the CDC recommends that you consider including items such as masks and appropriate amounts of hand sanitizer. Despite whatever viruses are prevalent, including both items in your survival kit will help keep everyone in your family healthy.
Unique Items to Include
Consider including a whistle in your survival kit. If you or a member of your family is in a tough spot and you need to summon help, something as simple as blowing on a whistle might help get you out of the jam you're in and save your life.Another unique item that many survival kit builders don't think about is an all-in-one tool. Not to be compared to a Swiss Army knife, all-in-one tools offer many different devices such as hammers, screwdrivers, wire cutters, and an incredible number of wrenches. An all-in-one tool is compact and stores easily in your gear, but it's like carrying a fully stocked tool chest with you but without all the weight. Of course, even if you have a multi-tool with a blade, you can't go wrong carrying a dedicated knife for more difficult tasks.
Regardless of whether you've lived in a geographical area most of your life, in the event of an emergency, you and your family may have to travel to places you're not familiar with and have never frequented. That's when maps of your local area come in handy and are a few more unique items you'll want to include in your survival kit.
Build It Out
When building your survival kit, it's unnecessary to try and put everything together in a day. That's what survival preparedness is all about, adding to your survival kit each week or each month until you're satisfied you have everything you need. There is an expense to stockpiling these items. If you're on a tight budget, you'll need to accumulate a few of these items when you can until you accomplish your stocking and begin the routine of rotating the foodstuffs and potable water you've managed to accumulate
While none of us look forward to the opportunity to use our survival kits, it doesn't mean we shouldn't prepare for the scenario. One of the best survival kits you can build is the one that helps you and your family stay warm, dry, safe, and as comfortable as possible until the all-clear sounds.