Midwest Industries (Waukesha, WI)- Now more than ever, the modern defensive carbine needs to function at its peak in all conditions and situations. Lights and laser designators have deservedly found a home on countless AR-platform rifles, but point of impact shifts due to legacy Mil-Spec handguard designs have limited their effectiveness … until now.
We designed our new Night Fighter Handguard specifically for engaging targets in low-light scenarios. Built to reduce point of aim shifts and to be compatible with popular lasers, IR lights, high-rise optic mounts, NODs, and our PEQ15 iron sights, these handguards offer shooters a solution to own the night. Each handguard is constructed around a sturdy 2.250" long steel barrel nut while still retaining a slim 1.5" outside diameter. And, like all MI products, the Night Fighter is proudly American-made.
Ultra-rigid design made to minimize handguard flex
Features patented heat treated 4140 Steel torque plate
Type III Hard Coat Anodized 6061 Aluminum
Continuous MIL-STD 1913 Picatinny top rail
Two integral anti-rotation QD sling sockets
Seven sides of M-LOK attachment surfaces
Barrel nut and wrench included
MI Lifetime Warranty
9.25" Length: $209.95
10.5" Length: $219.95
13.5" Length: $234.95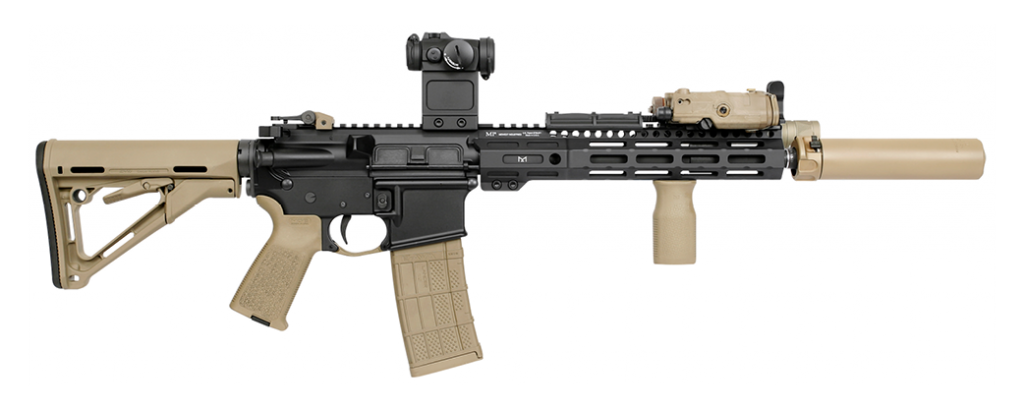 ---
About Midwest Industries
Midwest Industries is a quality manufacturer of tactical weapons accessories. Our goal is to manufacture the highest quality parts at affordable prices while providing top notch customer service. The majority of our products are designed and manufactured in our facility in Wisconsin, kept in stock, and are backed by a lifetime guarantee. It's that simple!