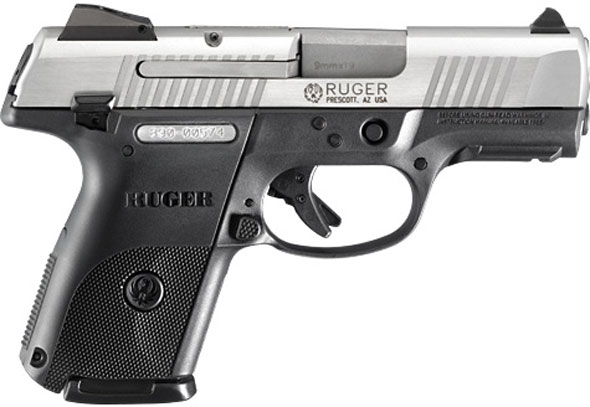 Well this gun has changed my original thoughts about Ruger. I've always had a Ruger no matter if it was a .22 Long rifle or a 9mm pistol and while I've always liked their guns I never thought that they were not up to snuff with Smith & Wesson and Sig Sauer and the rest of the big name pistol manufacturers.
Well this gun really changed all that for me. This gun I will take and use anywhere it's so compact and the weight is amazing. I just can't say enough about this gun. So lets get to the specifications.
Specifications
Slide Material: Stainless Steel or Alloy Steel
Slide Finish: Brushed Stainless or Nitrodox Pro Black
Grip Frame: Black, High Performance, Glass-Filled Nylon
Sights: Adjustable 3-Dot
Barrel Length: 3.50″
Overall Length: 6.85″
Height: 4.61″
Width: 1.27″
Weight: 23.40 oz.
Capacity: 17+1
Twist: 1:10″ RH
Grooves: 6
MA Approved & Certified: No
CA Approved: No
Suggested Retail: $525.00
Pros
Amazingly accurate
Great for open or conceal carry
Great grip and feels great in hand
Cons
No specific Blackhawk Serpa holster (Regular SR9 Serpa holster will work)
No ambidextrous slide release
Shells will eject and hit you in the face/head (So make sure you wear your eye protection)
My vote
This is a must have compact pistol if you have a long standing problem with Ruger this is where I'd give them another try.