By Travis Pike – SOFREP
An Individual First Aid Kit (IFAK) is a standard part of any tactical loadout. IFAKs changed the way we fought wars and saved more lives than we could ever fathom during the Global War on Terror. The typical IFAK pouch has always worked, but that doesn't mean we shouldn't try and be better. Defense Mechanisms, a new tactical gear company, has developed the Direct Injury Care Pouch to push the IFAK further forward.
Yep, I know that if you reduce it to an acronym, it gets a little inappropriate, but that's what happens when you got door kickers making gear. The Direct Injury Care Pouch comes in small, medium, and large versions. In today's article will be looking at the medium version.
The Direct Injury Care Pouch can also be used as a general pouch, but its intent is for medical gear.
What Makes the Direct Injury Care Pouch Different?
Why would I choose the D.I.C. Pouch over a standard IFAK? The first reason for me would be its mounting system — or more aptly described, its mounting systems. The first and most obvious means to attach it to your gear is via the hook and loop that covers the rear of the kit.
Attaching the kit via hook and loop ensures you can easily remove and access the pouch.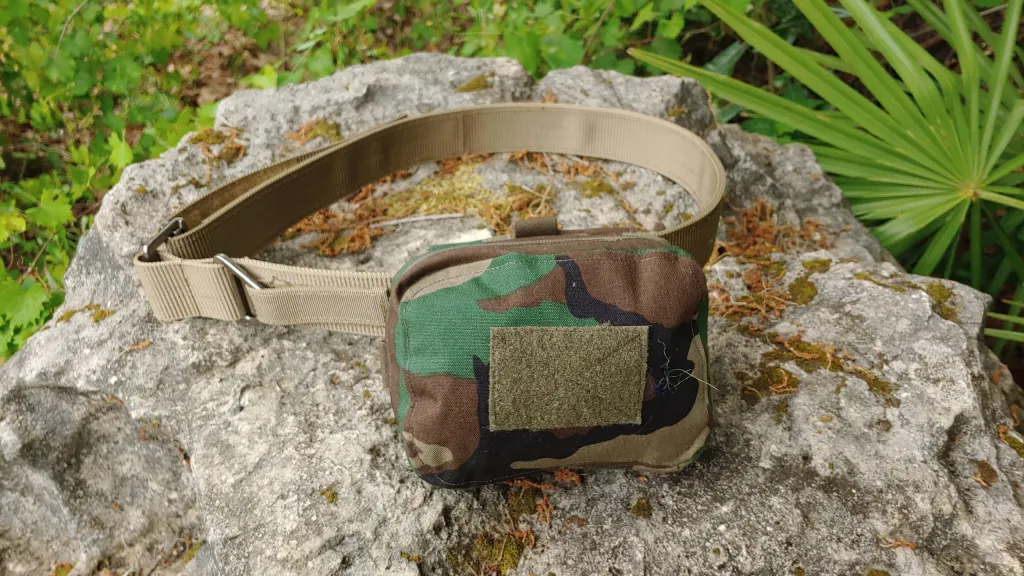 You can also attach the D.I.C. directly to your belt via the two hook and loop covered pouches. Because the loops are hook and loop covered, accessibility is not an issue.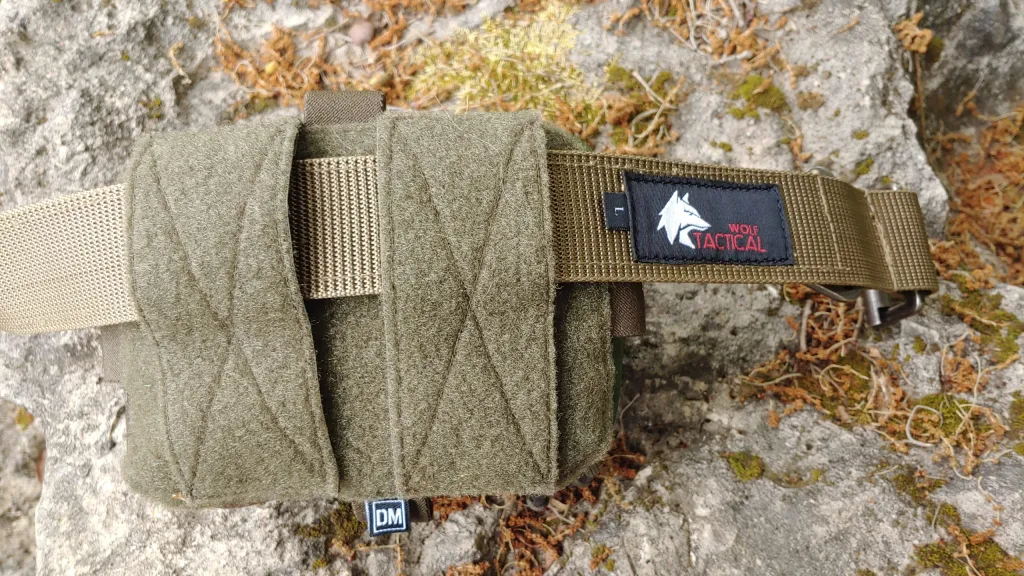 Lastly, you can order a strap set that lets you wrap it around your waist. This ensures maximum security, and the strap set is connected by a simple buckle that likewise ensures easy access.
Accessibility is key to the Direct Injury Care Pouch. A typical MOLLE mounted IFAK is typically mounted to the weak side of your plate carrier. This allows you to access it with your off-hand and keep your firing hand on your weapon. At least that is what they taught us as Marines.
That works fine until your weak hand gets blown off by an I.E.D., or pinned under the wreckage of an MRAP, or maybe it's got a hole in the middle of it. Who knows? Because of this, a lot of us started attaching IFAKs to battle belts. That would allow us to still access our IFAK even if our hand was injured.
The D.I.C. Pouch takes all the effort out of this and gives you all the accessibility options you could handle. You can mount it on your gear, your belt, or just around your waist and have your medical gear handy no matter what happens.
Outside of the Tactical World
The Direct Injury Care Pouch is great for tactical situations without a doubt, but it's also a rock-solid option for the world outside of shooting bad guys.
The Direct Injury Care Pouch gives you the option to carry your medical kit with or without typical tactical gear. The D.I.C. Pouch is perfect for hiking, camping, hunting, exploring, working on your property, or you can just keep it in your vehicle in case of an accident. Hell, you could make it part of your E.D.C. and be unembarrassed about your D.I.C. Pouch.
What It Fits
I squeezed the entire contents of a standard IFAK into the medium pouch, and this includes a C.A.T. T.Q., gloves, tons of gauze, an H bandage, lots of alcohol wipes, a chest seal, bacitracin, small bandages and a lot more I'm most certainly forgetting. The medium model seems to be perfect for individuals. You got the room, might as well start shoving it full of lifesaving medical gear.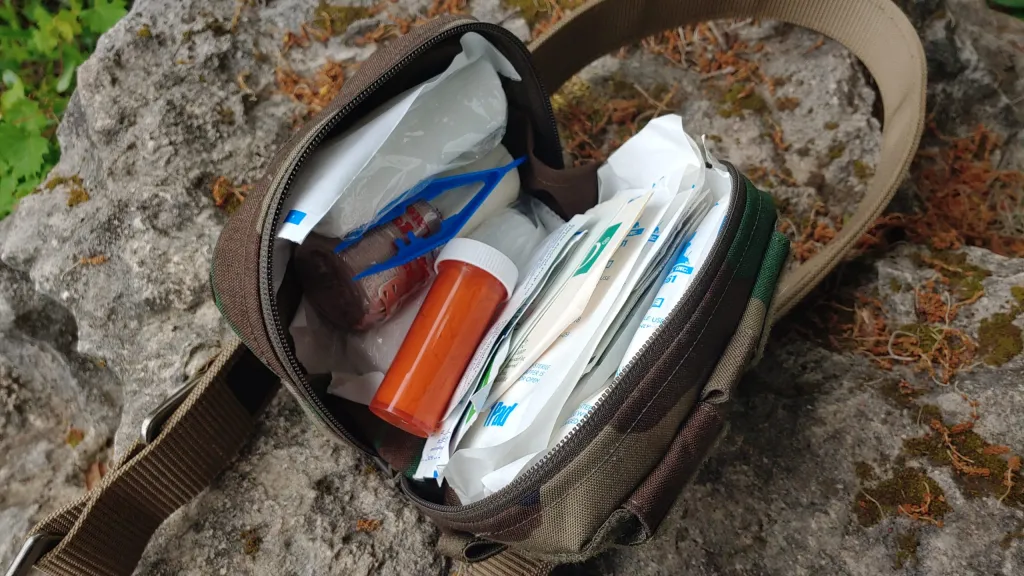 It also has a very wide open mouth that makes it easy to sort through your gear and readily find what you're looking for. It's a smart design that makes it easy to dump the pouch completely or sort through it carefully.
The Direct Injury Care Pouch
The D.I.C. Pouch is a great piece of gear that is a testament to the quality of Defense Mechanism's products. Besides the D.I.C. Pouch they currently also make slings, plate carriers, magazine pouches, and much more. Based on the quality of their current offerings I am excited to see what they will make next. You can check them out here.
About Travis Pike
Travis Pike is a former Marine Machine gunner who served with 2nd Bn 2nd Marines for 5 years. He deployed in 2009 to Afghanistan and again in 2011 with the 22nd MEU(SOC) during a record setting 11 months at sea. He's trained with the Romanian Army, the Spanish Marines, the Emirate Marines and the Afghan National Army. He serves as an NRA certified pistol instructor and teaches concealed carry classes.