By Travis Pike – SOFREP
The home defense AR-15 has become quite popular in recent years. The AR-15 is America's most popular rifle, and it's easy to see why someone would choose the AR-15 for home defense. An AR-15 by itself gets you most of the way there, but there are a few accessories you should consider investing in. These will optimize your AR-15 experience and give you the best possible weapon for home defense.
Why the Home Defense AR-15?
Before we dive into the accessories, let's talk about the platform itself. Why would you choose a home defense AR-15 over another platform? First, AR-15 rifles are lightweight, low-recoiling, accurate, and reliable. They fire a common cartridge proven by decades of service use. That 5.56 caliber round rapidly loses energy if it misses its target and strikes a wall. The spitzer bullet will yaw and lose energy faster than a pistol round or load of buckshot. Finally, the AR-15 gives you a very modular platform that makes accessorizing easy.
A Light: Cloud Defensive OWL
If you only purchase a single item from this list for your home defense AR-15, I'd suggest it be a light, assuming you already have sights. A white light ensures you can positively identify your threat in the dark and is a must-have. The Cloud Defensive OWLprovides you with one of the most powerful weapon lights on the market with 1,250 lumens and 50,000 candela. It's bright, blindingly so, and can very easily identify and disable a threat momentarily.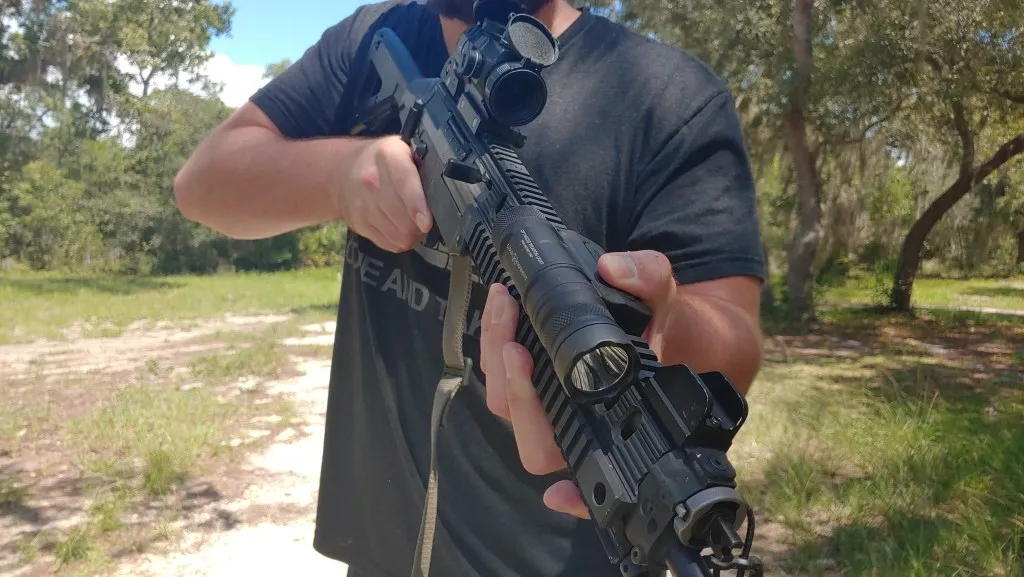 (Courtesy of author)
The OWL is a self-contained unit with a built-in switch that mounts over the top of the rifle's rail. This 12 o'clock light can be reversed for right or left-handed use, and the tail cap also serves as the only tool necessary to work on the light.
Budget Option: Streamlight HL-X
If the OWL is a little pricey, look at the Streamlight HL-X. It's a 1,000 lumen light with plenty of power. Streamlight makes great lights, and the HL-X provides plenty of power and will light up the life of a threat quickly.
A Red Dot: Aimpoint PRO
The Aimpoint PRO brought a more budget-friendly option to the world of red dots. PRO stands for Patrol Rifle Optic, and Aimpoint built it for police forces. The PRO offers you a simple 2 MOA reticle that excels for close-range use. Home defense is all about close-range fighting, and the red dot dominates that zone. Aimpoint invented the modern red dot and has armed our troops for decades now. Put the dot on the target and go. It's the easiest way to aim your home defense AR-15.
Budget Option: SIG ROMEO5
The PRO might be a budget-friendly red dot, but it's still in the 400 dollar range. The SIG ROMEO5 brings the price point down to around 120 bucks. These optics are durable, easy to use, and well-made. They provide the same 2 MOA dot, simple aiming point, and easy-to-use design.
A Sling – Arbor Arms Dual Adjust Weapon Sling
A sling ensures you have total and complete control over your home defense AR-15. A modern two-point like the Dual Adjust Weapon Sling allows you to retain the weapon and run it nice and lose for maximum mobility.
This keeps the weapon secure and makes it impossible for someone to take the gun from you. The sling also ensures you can support your home defense AR-15 when opening doors or herding children.
The Magazine – PMAGs
Magpul PMAGs are the top-tier magazines trusted and used by military forces around the world. Bad magazines can easily create an unreliable rifle. Magpul's PMAGs are easily the best magazines on the market and have proven themselves as such. A standard 30-round PMAG will get the job done, but you aren't limited to 30 rounds.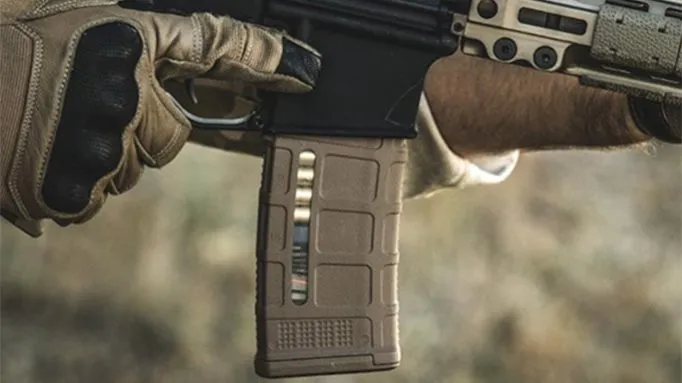 Magpul also makes a 40-round magazine and the famed D60 drum. Both are capable and reliable tools and offer more ammunition. For home defense, weight isn't an issue, and you aren't going to be jumping into the prone. You also won't have a plate carrier on, so you won't have a reload on hand.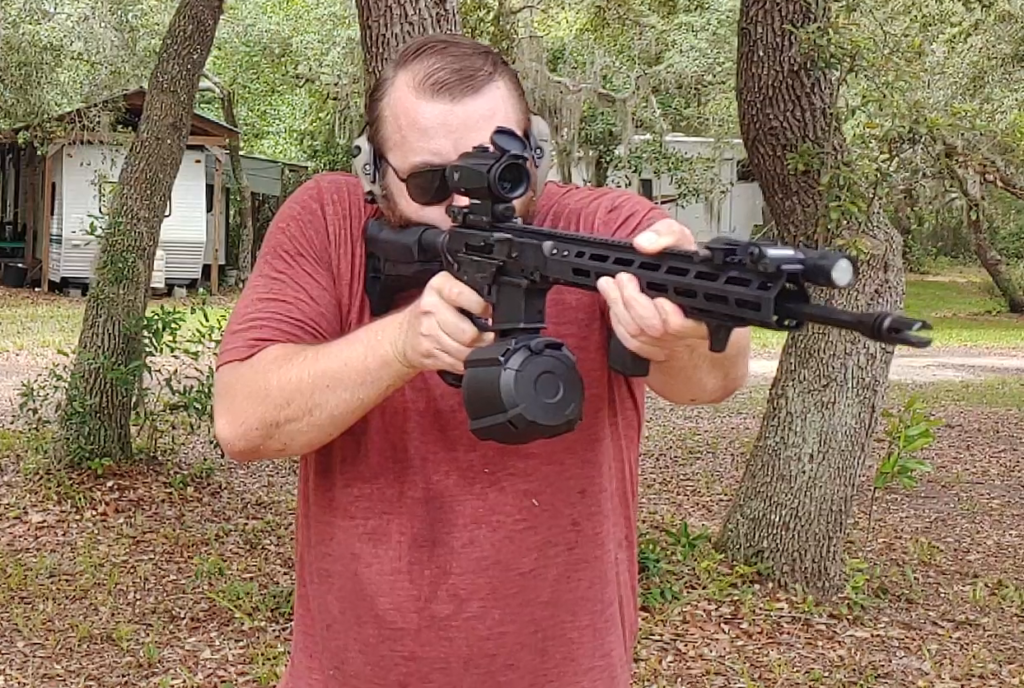 Additionally, you can use PMAG couplers to give you a second magazine on the gun for a quick reload. These are all options, and they are tough to beat for a home defense AR-15.
Home Defense and You
An AR-15 set up for home defense can be an easy-to-use weapon, designed to be lightweight, easy to shoot, and accurate. When properly set up, the AR-15 becomes a very capable weapon that's optimized for home defense. Just remember, guns and gear only go so far, and without proper training, you'll quickly find that all that gun and gear is nothing but weight and noise. Training is the number one accessory needed for proper home defense.
ABOUT TRAVIS PIKE
Travis Pike is a former Marine Machine gunner who served with 2nd Bn 2nd Marines for 5 years. He deployed in 2009 to Afghanistan and again in 2011 with the 22nd MEU(SOC) during a record setting 11 months at sea. He's trained with the Romanian Army, the Spanish Marines, the Emirate Marines and the Afghan National Army. He serves as an NRA certified pistol instructor and teaches concealed carry classes.