3V Gear is a Veteran owned and operated company based out of West Jordan, Utah. According to 3V Gear's website, they "specialize in outdoor items that are intended for shooting sports, hunting, hiking, camping, adventures, military, police, security, survival and tactical uses. We work hard to get the lowest prices possible but continue to offer exceptional quality products. We achieve this by finding our own factories for the procurement of our products which allows us to avoid many of the middle men that is often times associated with obtaining inventory of items." 3V stands for Veni, Vidi, Vici, which translates from Latin to: I came, I saw, I conquered.
The price points for these packs are outstanding. The prices range from $29.95 to $69.95. This little EDC Posse Sling Pack is coming in at $29.95. I chose this pack because I was looking for something small and I wanted to support a company that wasn't being sold at Wal-Mart. I know there are other companies out there that have small EDC packs like: 5.11, SOG, Maxpedition, etc. But I really wanted to give this company a try. I like the fact that I had three different color options to choose from: Black, OD Green, and FDE. I chose the OD Green version because I wanted something that would blend in when I'm on the go.
---
3V Gear Posse EDC Sling Pack Specs:
Front pocket: 8″ x 8″ x 1″ with divider, keeper, elastic mag loops, drainage grommets
Front slip pocket: 6″ x 4″ with elastic mag loops and keeper pocket
Main compartment: 12″ x 8″ x 4″, front and back divider, internal zippered pouch for keys
Rear pocket: 6″ h x 8″ w with internal loop field for CCW, button closure
Shoulder strap: Ambidextrous. Integrated 2″ webbing and buckle, can be concealed in rear
Carry handle: 1″ webbing with neoprene padding
Rugged 600 Denier PVC backed polyester construction
Measures (Expanded): 12"L x 4"W x 9"H
Weight: 1.6 lbs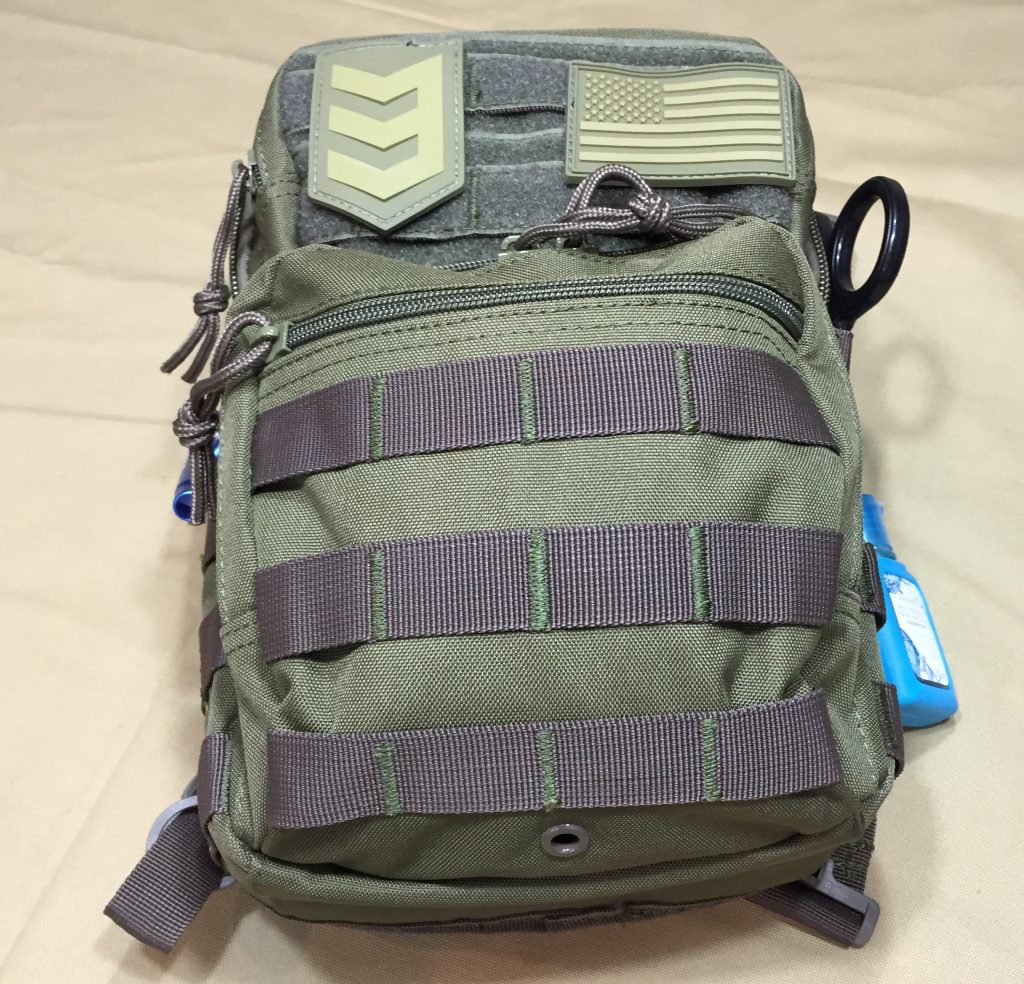 ---
This little pack has enough space for my EDC items that I may not particularly be able to carry on me. These items include: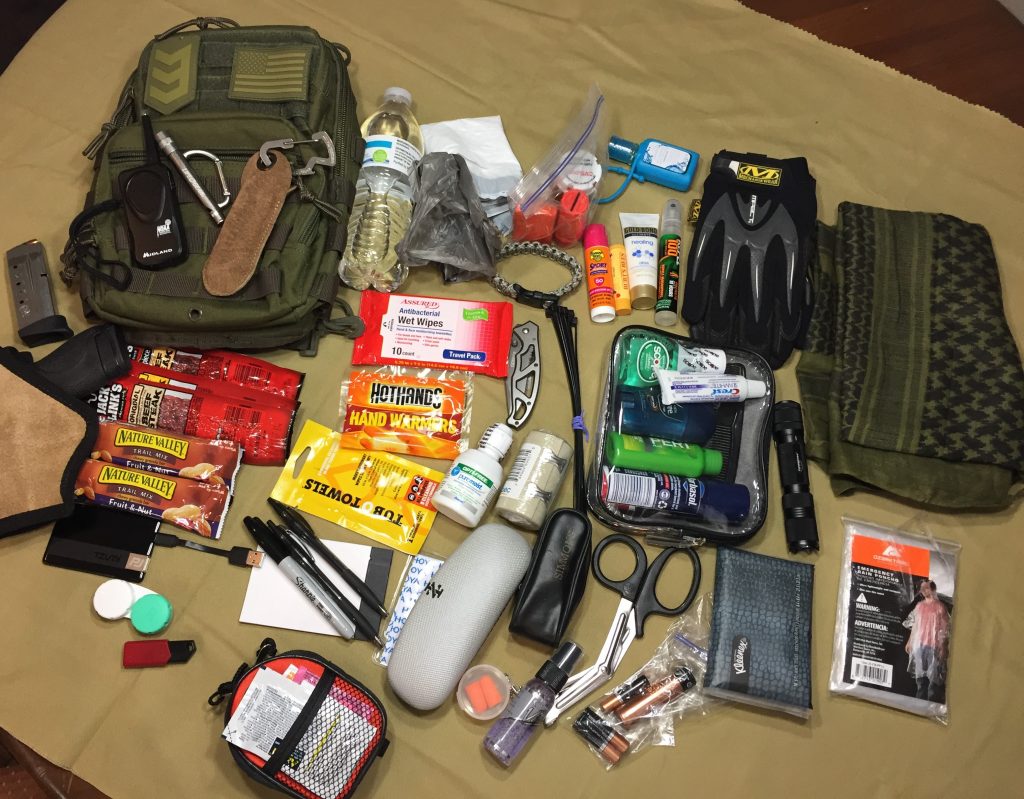 ---
---
I take this little EDC Sling Pack to work and keep it with me every day. I just have to leave out the pistol when I'm at work since I can't have it on the premises. But other than that, it's a very nice, comfortable bag. My first impressions were, "man this thing is really small." But it actually holds everything very well. I really like how all the webbing is double stitched to withstand all the abuse of EDC. The one strap going across the shoulder is okay. I'm more of a fan of the double strap, like a traditional back pack. If you have not used a single strap style bag/pack before, it will be a little different for you when carrying this pack, but you'll get used to it. I will soon be purchasing one of their bigger packs, the Velox II Tactical Assault Pack, to make a Get-Home Bag to permanently keep in the vehicles. I will be doing another review on that pack when it arrives and will go over all the items in that bag as well.
The only thing I found to not like about this pack is the evil, "Made in China" on the tag inside the bag. At first I was a little disappointed, in that this pack wasn't all made in the U.S.A., but let's be honest, most of the other packs out on the market are being made in China as well. It's a lesser of two evils I suppose. With the Lifetime Warranty and the price point, I'm actually okay with it being made in China. The quality is really exceptional and I am really impressed with this pack. Also, all 3V Gear packs come with a PVC American Flag Patch and a PVC Patch with their Logo, which is a nice touch in my opinion.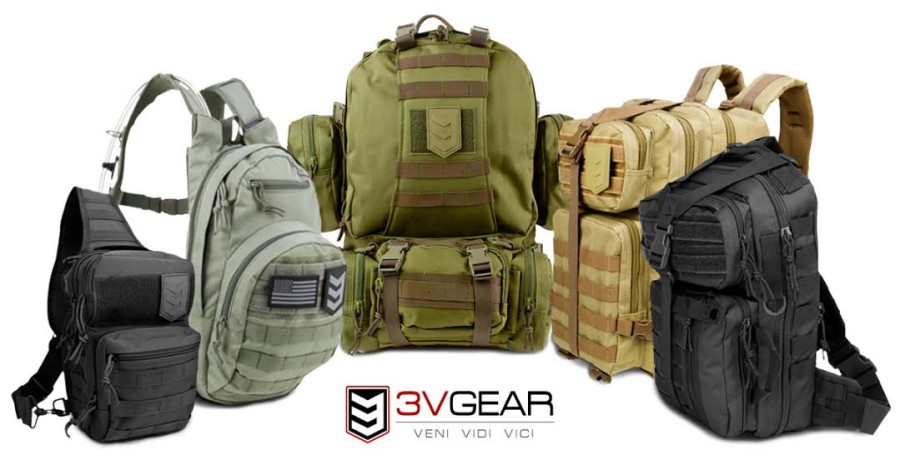 If you are in the market for great, quality packs and are wary about spending a ton of money, or you are on a budget and wanting to dabble into some EDC or B.O.B. stuff, then give 3V Gear a shot!The price points for these packs are outstanding. The prices range from $29.95 to $69.95. This little EDC Posse Sling Pack is coming in at $29.95. You really will not be disappointed!
As always, ya'll be good and be safe!