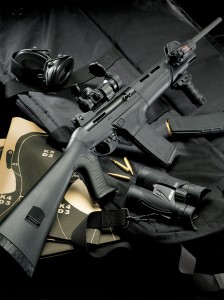 Make no mistake, we have no doubt that Benelli, Beretta, or any gun manufacturer is not paying attention to a small two-man blogging operation in North Carolina. But what I do know is these gun manufacturers are listening to the people, their customers! Beretta has already stated that they will be leaving Maryland due to the new laws that the Maryland legislator has passed. Magpul started their move from Colorado to an unknown more gun friendly state.
Now we wonder, and rightful so, will Benelli make the move from Maryland as well? Some may wonder "Why would Benelli move they make shotguns, they aren't making shotguns illegal?".
Wrong, Maryland has banned the ever dangerous pistol grip on shotguns. Low and behold Benelli makes SIX(6) shotguns with pistol grips, most which are designed for turkey hunting. The crimes committed with semi-automatic turkey shotguns in Maryland must be so high!
But with the tongue-and-check statements aside how much since does it make for Benelli to stay in a state that they can't even sell their products in?
Not much if you ask me. What are your opinions for Benelli?
I'm sure most of you will say move but why? We look forward to hearing your opinions in the comments and on Facebook!