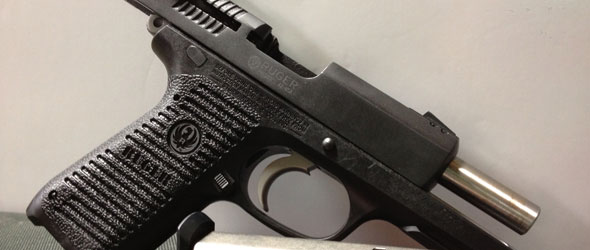 Are you on a budget, but still in the market for a new handgun? Then let Epic Tactical help you find the best bang for your buck! There are tons of cheap handguns on the market, and when I say "cheap," I mean cheap in every sense of the word. Try to stay away from any new handgun under $250.
The best handgun under $400 is the Ruger P95. It is the perfect starter pistol – reliable, accurate, durable, and made by a great company. This gun has every feature that you'll need: ambidextrous safety/decocker, loaded chamber indicator, picatinny accessory rail, and ambidextrous magazine release.
I've sold so many of the handguns to people that come in and say, "I want a good handgun, but I don't want to spend an arm and a leg." Well, look no further because this is it. I've never had a P95 come back and most people don't trade them in when they want to upgrade and get a new pistol, they usually hang onto it.
MSRP is $399 on the Ruger P95 and if you're a little iffy about putting a lot of money into a gun, then I believe this one is the one for you.
Stop by your local gun shop and check this handgun out! Don't take my word for it though, put a few different guns in your hand and get the one that feels the best to you. Even if it does mean shelling out a couple more bucks to get that one that feels just right.
[expand title="View specs and images"]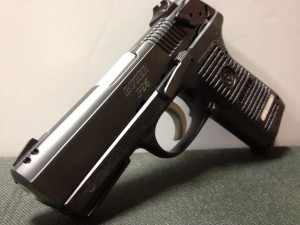 Specifications:
Caliber:
9 mm
Sights:
Fixed 3 Dot
Length:
7.25″
Weight:
27 oz.
Capacity:
10 + 1 Rounds
Frame:
Polymer
Slide:
Blued Steel
MSRP:
$399
[/expand]