Many of our viewers are avid runners and exercise nuts and just like any other time you are out in public you want to make sure you are prepared for the worst. Thus you want to conceal carry while you are running, walking, biking or whatever your exercise of choice may be to protect yourself. So of course the question arising: How do I carry my gun while exercising? Well we have put together a few options for you.
[expand title="Check out the options"]
I continue to see more and more cases of people being robbed, mugged, or assaulted on local running trails and I cannot help but think carrying concealed could have prevented them from being a victim.
Belly Holsters
These are a very common type of holster for everyday concealed carriers but they can also be used in the fitness world as well. They will easily go under any shirt, even tight under armor and other athletic style shirts. Many of these can withstand sweat and a lot of wear and tear. Which makes belly holsters ideal for exercise concealers.
Check out Belly holsters on Amazon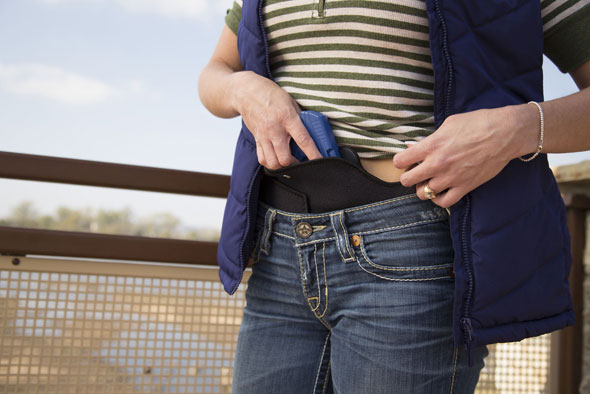 Pistol Wear Holster
If you want to get a very specific holster for your active lifestyle Pistol Wear holsters are made for people who have an active lifestyle. There are several different models of holsters for you to choose from. There is also an easy to read holster fit chart that will tell you if your gun will fit into each holster or not.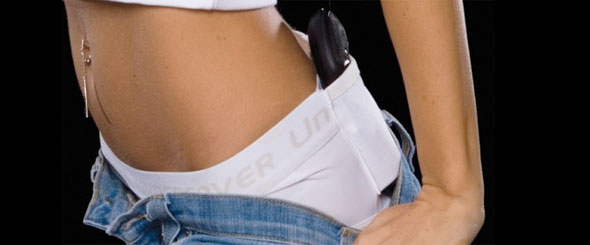 Concealment Shorts & Shirt Holster
Both men and women can benefit from compression shorts so why not make them a holster? Well Under Tech Under Cover did just that. Both men and women can purchase a variety of compression shorts that has an place for their firearm to securely fit while exercising. There are even shirts with the same concealed carry options for both men and women.
Check out Concealment Shorts on Amazon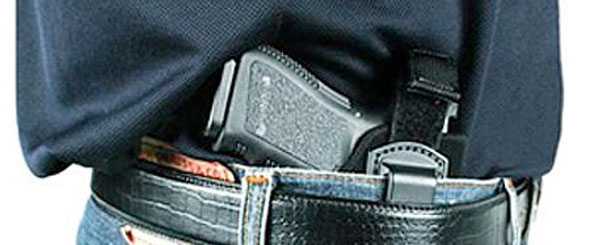 Inside the Pant holsters
Inside the pants holsters are an option to consider as well when looking for a workout holster. However these typically aren't the best option as they may add extra weight to your clothing and make it difficult to keep your pants on while exercising.
Check on Inside the Pants Holster options on Amazon
No matter what option you choose as a holster make sure you practice with it at the range, so in the event you ever have to use it you will be prepared. For when you aren't exercising be sure to grab a concealed carry purse.[/expand]