Now who doesn't like a great axe? And with todays environment, having a great one is never more important. So when a media release shot across our screen from SHOT Show, we got a glance of the Berserker™ /bur-zur-kr/ Viking-style axe from Columbia River Knife & Tool.
The long cutting edge of the bearded axe blade is a powerful companion for big-swing jobs, fine slicing, and everything in between. For designer Ryan Johnson of RMJ Tactical, the well of creative inspiration is bottomless. The proof is in this powerfully distinct Viking-style axe that still features distinct Ryan Johnson design touches.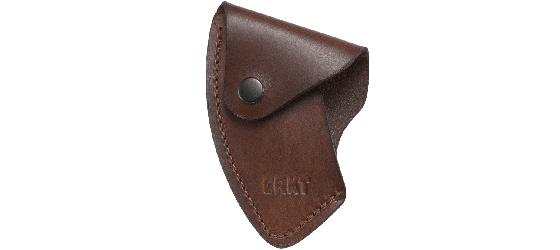 The utilitarian bearded edge is built for taking a big bite out of a sapling, but choke up on the Tennessee hickory handle and the carbon steel blade readily slices a thick tomato for your cast iron creation. A traditional Viking axe makes for an anything-but-typical camping companion.
SPECIFICATIONS
Blade Length 4.65″ (118.06 mm)
Blade Edge Axe w/Hammer
Blade Steel 1055 Carbon Steel
Blade Finish Manganese Phosphate Coating
Blade Thickness 1.57″ (39.95 mm)
Weight 2.07 lb (0.94 kg)
Handle Tennessee Hickory
Check them out at crkt.com