Recent articles have popped up in several Daniel Defense groups about the possibility of Daniel Defense going out of Business. This all stems from someone locating a "Daniel Defense Armament, Inc" filing an Intent to Dissolve with the Georgia Secretary of State, which manages all the corporations in the State of Georgia.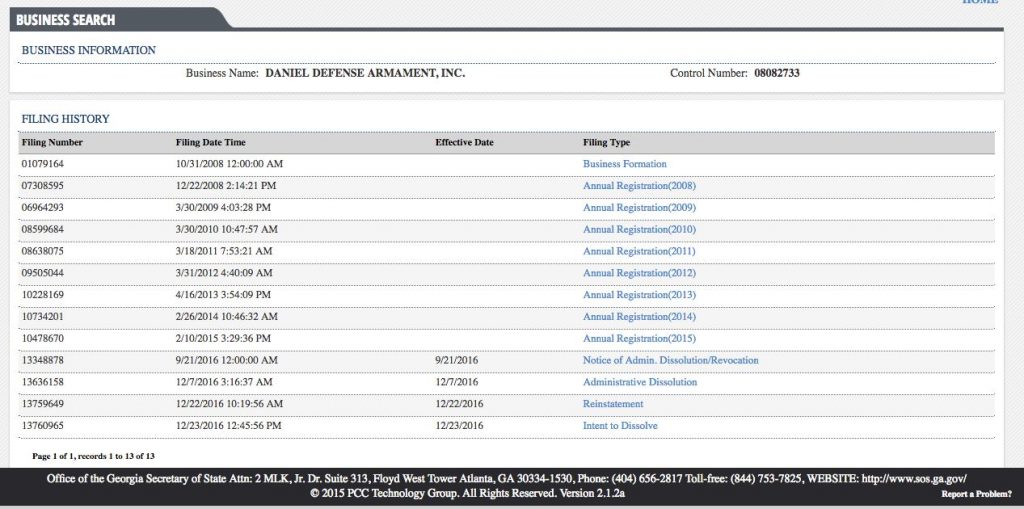 However what many fail to realize is that Daniel Defense Armament, Inc., while probably related to Daniel Defense, is not the parent company of Daniel Defense. Take a look at the capture below you can see that Daniel Defense Inc., the clear parent company, is still active and up-to-date with their Secretary of State fillings.
---
---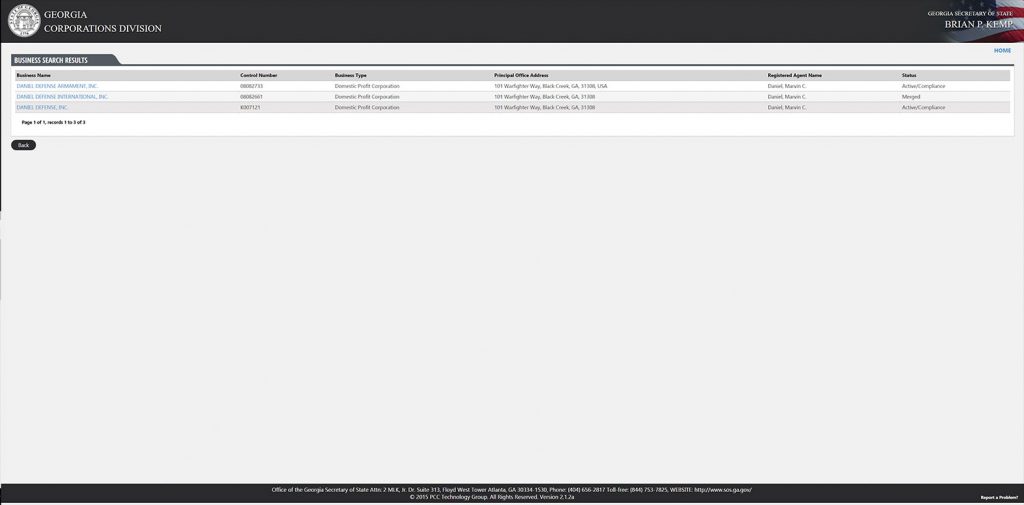 And if that's not enough to convince you that the most successful rifle manufacturer in history isn't going anywhere several employees have stated on Facebook that DD isn't going anywhere! This move could possibly be about getting everyone back under one roof in Georgia.

The official word from Daniel Defense:
In order to streamline our operations and to provide the best service to our customers, Daniel Defense has decided to consolidate its entities Daniel Defense Armament and Ambush Firearms into its main operating entity Daniel Defense Inc. Daniel Defense is fully operational and excited to offer new firearm innovations for our customers in 2017. For further information regarding this matter, you may contact:

Thomas Carlson
Director of Marketing Communications