By Dana Benner
We all concentrate a great deal on those "must do" things, and rightfully so as they never seem to end.  Occasionally it is good to take a step back and really take a good look at what you have accomplished and reward yourself for a job well done.   What this piece does is look at the lighter side of things; to look at those "nice" things. Those "nice" things are those rewards we treat ourselves with after a job is complete; those little things that make life in the great outdoors a little more bearable.  Those simple things, like a good cup of coffee first thing in the morning, a good hot meal after trudging through deep snow on a hare hunt or a good stiff drink back at base camp at the end of a successful whitewater run.
Coffee: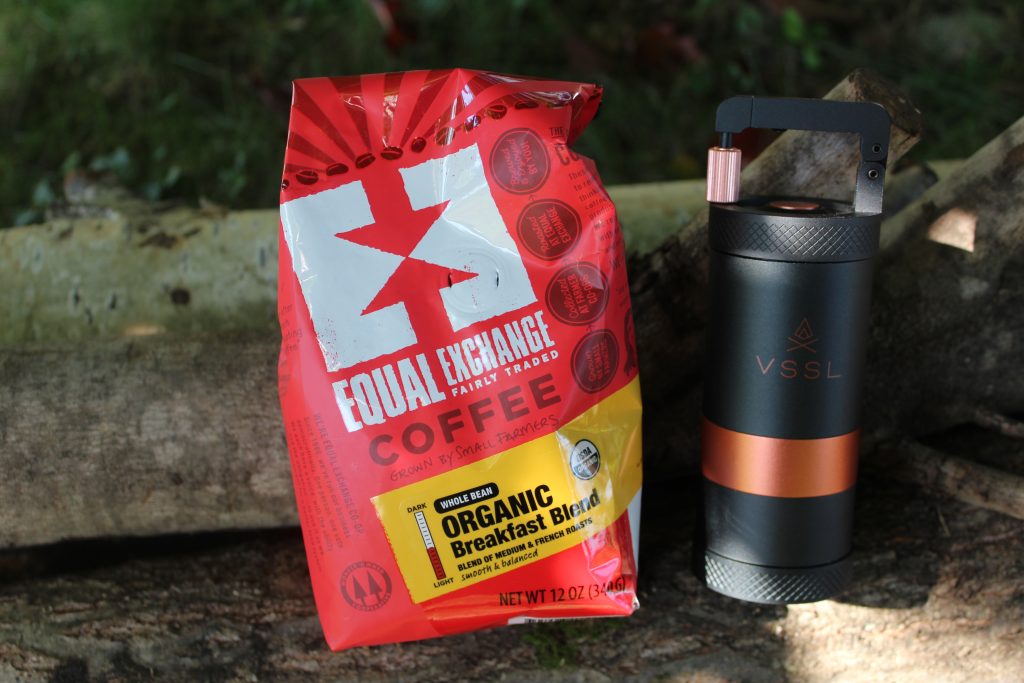 Organic coffee beans and VSSL JAVA.  For that needed cup of coffee
I'm one of those guys who can't function in the morning without a good cup of coffee.  The key word here is "good".  Oh sure, I, like many, always have some instant coffee in my gear, and that will do in a pinch, but I'm talking about good fresh ground coffee.
For years I've tried to figure out how to have a really good cup of coffee in the field without having to lug a bunch of stuff with me.  I'm not really a "stuff" guy.  After doing some research I found a Canadian company, VSSL, that makes just the item I was looking for.  I now own a JAVA coffee grinder.
The VSSL JAVA is an exceptional piece of gear.  It doesn't take up much room in your pack, measuring only six inches by two inches and weighing only .8 pounds.  It will hold 20 grams of coffee beans at a time.  Construction is of aircraft grade aluminum, except the burr (wheel the beans are ground on), which is made of stainless steel.
Under normal conditions I just grab a cup on my way out the door, but there are those times when I end up spending the day and night in the field, away from the house.  It is on those cold mornings when I miss the coffee the most.  Rolling out of my sleeping bag and crawling out of my tent, one of the first things I do is fire up my Solo Stove Titan, a bio-fuel stove, and put a pot of water on to boil.  As the water is heating up I use the JAVA to grind up some "beans".  I add the ground coffee to the water and bring to a boil.  Removing the pot from the heat I add a little cold water, which allows the grounds to settle to the bottom.  Slowly pour the coffee into a cup and enjoy.
Hot Meal: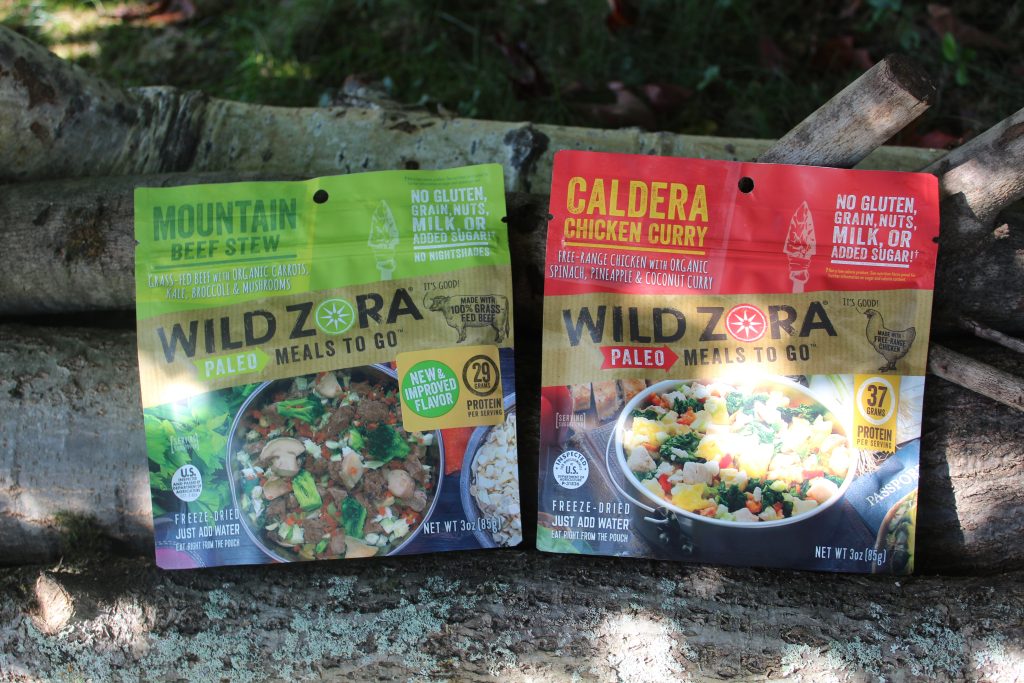 Wild Zora meals.  Light and easy to prepare.  For that needed pick up.
After 10 years of eating C-rations and then MREs, I have come to appreciate a good hot meal when I come back to camp during a multi-day hunting or fishing trip.  Not only does a hot meal fill your stomach, but it also gives you a morale boost.  Sometimes when you are spending time and effort trying to put food on the table, a hot meal is a welcome treat. Honestly, there is nothing you can take to the field that tastes like "home cooking", and those that say they can are not being honest with you.  With that said, there are some that are much better than others.
Getting ready to fire up the Solo Stove
Over the years I have tried many freeze-dried meals and the ones I like the best are those put out by Wild Zora, and even here there are some I like better than others.  What I like is that these meals are gluten, grain, and milk free.  There is also no added sugar.  What they do have are organically grown vegetables and sustainably raised beef and chicken.  There are no words in the ingredients that you cannot pronounce.  That is a good thing.
Of the many meals that they produce I'm fond of the Mountain Beef Stew and the Bedrock Beef Chili.  On those mornings when I eat breakfast, usually in the winter, I will prepare some Wild Zora Cliffside Coconut Berry.  This is a porridge made from flaxseed, coconut, nuts blueberries and strawberries.  Preparation is simple.  Heat some water, add to the package, wait 15 minutes and enjoy.
Stiff Drink: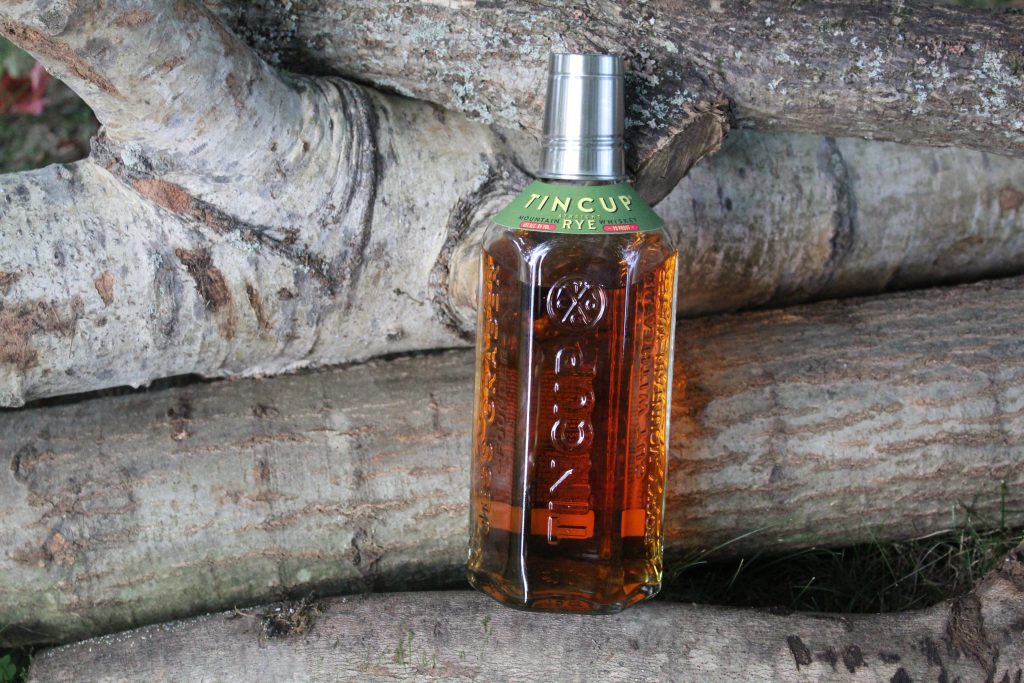 Tin Cup Rye.  Celebrate those "victories" with a bit of history.
I'm not one of those people who consider a case of beer as part of my fishing gear, nor do I believe that firearms or tools and alcohol are a good mix.  Upon saying that, once the day is done and everything has been put away or at the end of a grand whitewater run, I am not above having a drink next to the fire with friends.  A case in point was after my daughter (over 21) and I (well over 50) successfully rafted the Dead River in Maine.  After the run we sat by the fire and relived the day, drink in hand.  My drink of choice was Tin Cup Straight Rye Mountain Whiskey.
There are plenty of whiskeys out there, but there is something about Tin Cup Rye that screams "outdoors".  Perhaps it is the historically connecting with the early pioneers and the miners moving west.  Rye whiskey was the drink of choice among the original frontiersmen who settled in Tin Cup, Colorado (Est. 1879).  Rye was the drink of the common man (and woman).  Perhaps it is the next neat tin cup that comes with every bottle.  Then again, it could just reflect that the product is good.  No matter how you look at it, it is the perfect end of the day respite; a reward for a job well done.
Conclusion: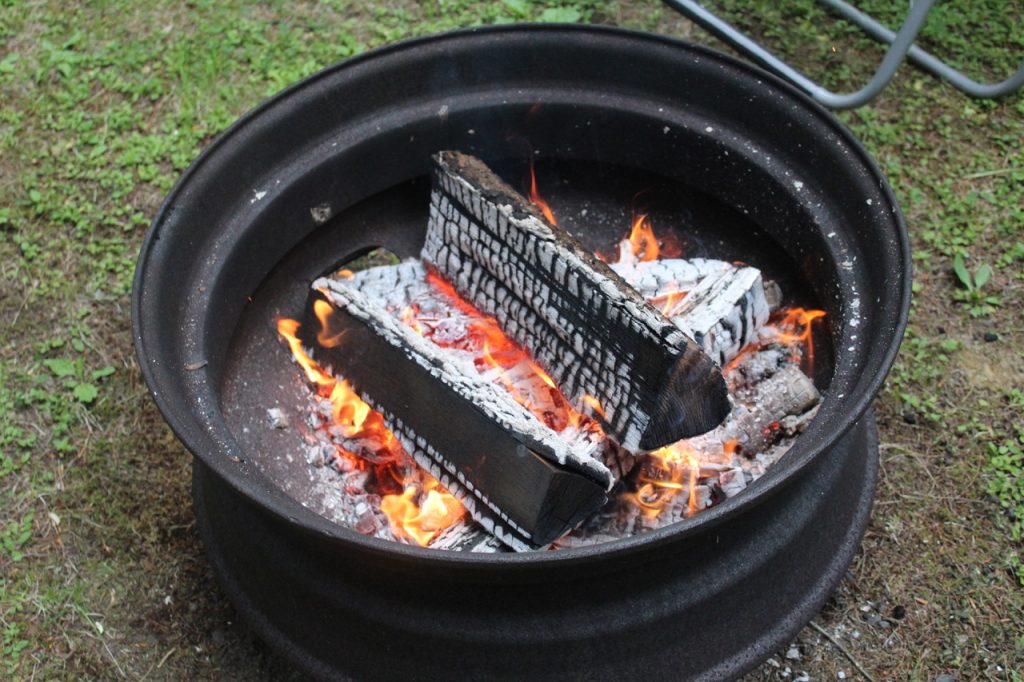 I nice fire works wonders anytime
Just because our lives are full of chores that have to get completed it doesn't mean you can't step back and review the fruit of your labors.  Appreciate what you have accomplished.  It is fine to treat yourself once in a while as long as you do it responsibly.  Alcohol doesn't mix well with boats, motor vehicles or firearms. So make sure all are put away before indulging.  A cup  of hot coffee in the morning may be the answer to shaking off the morning chill and nothing beats a hot meal after a long day in the woods or on the water.