By Allan Smith
Elite Tactical Systems has been around awhile, so when they offered to send us one of their ETS 9mm Speed loaders, we looked forward to the opportunity to see just what it can do and what all the hype was about.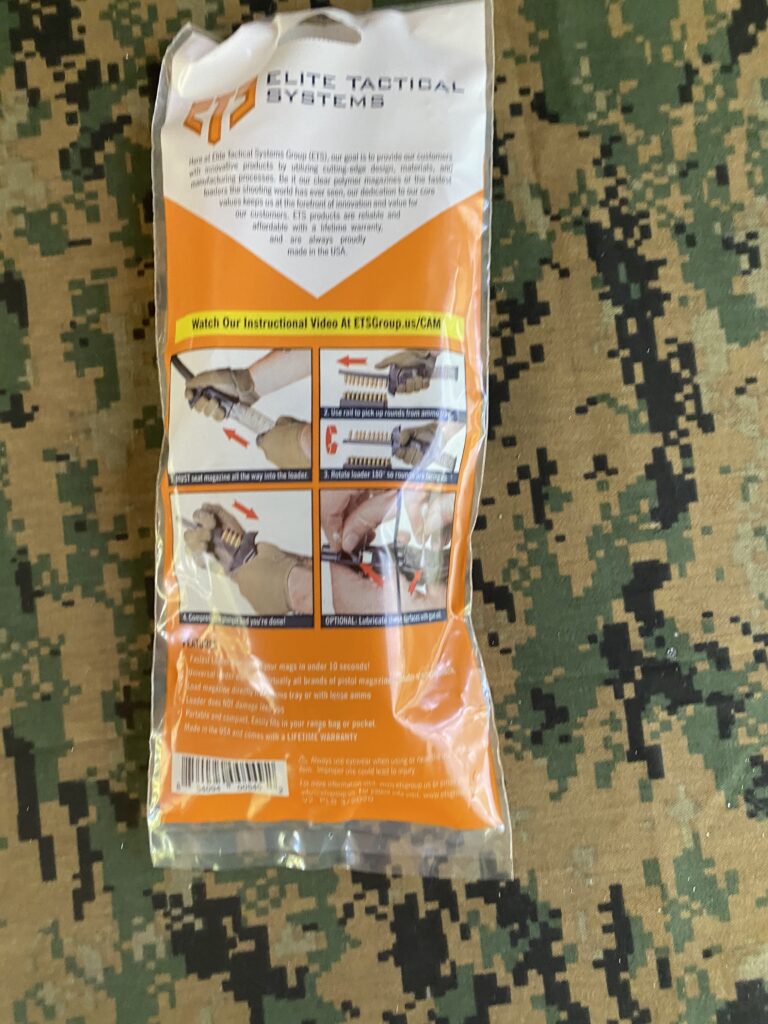 The ETS Speed loader came in simple packaging and the back of the packaging had full readable instruction on how to use the product.  Unpacking, the product fits well in your hand and is built solid.  The first thing we did per their recommendations is to oil the slide where the bullets travel as this of course gives it a path of little if any resistance.  The speed loader is made in the USA and today we feel it has never been more important than supporting our patriotic Americans and not the Communists of China.
Next step was to load an empty 9mm magazine, in our case a mag for Glock 19. Push the magazine up inside the loader until you hear a click  officially seating the mag in the holder.  Next ride the rail and pick up the ammo. 
At this point the instructions say to turn the ammo over so that its facing upwards, put the plunger over the rail and place the ETS Speedloader against your chest and simply rack the ammo into your magazine. As you'll see in the video, It truly was that easy and worked flawlessly.  We ran multiple rounds through the ETS Speedloader and only had one incident of a round naming, which we believe was on us and not the product.  The obvious BIG advantage here is the speed and saving your fingers which we all know after a day on the range and loading a few hundred rounds, they can be a bit sore.  But thanks to ETS and their geniuses' at their office, they have speedloaders for rifles and various pistol calibers.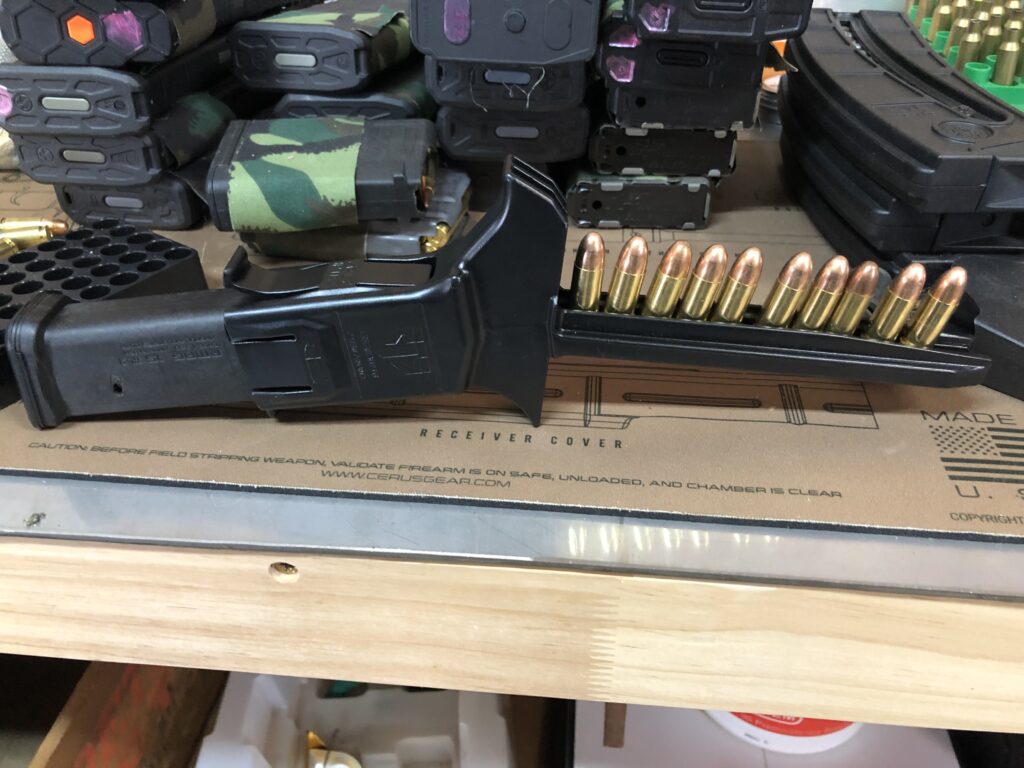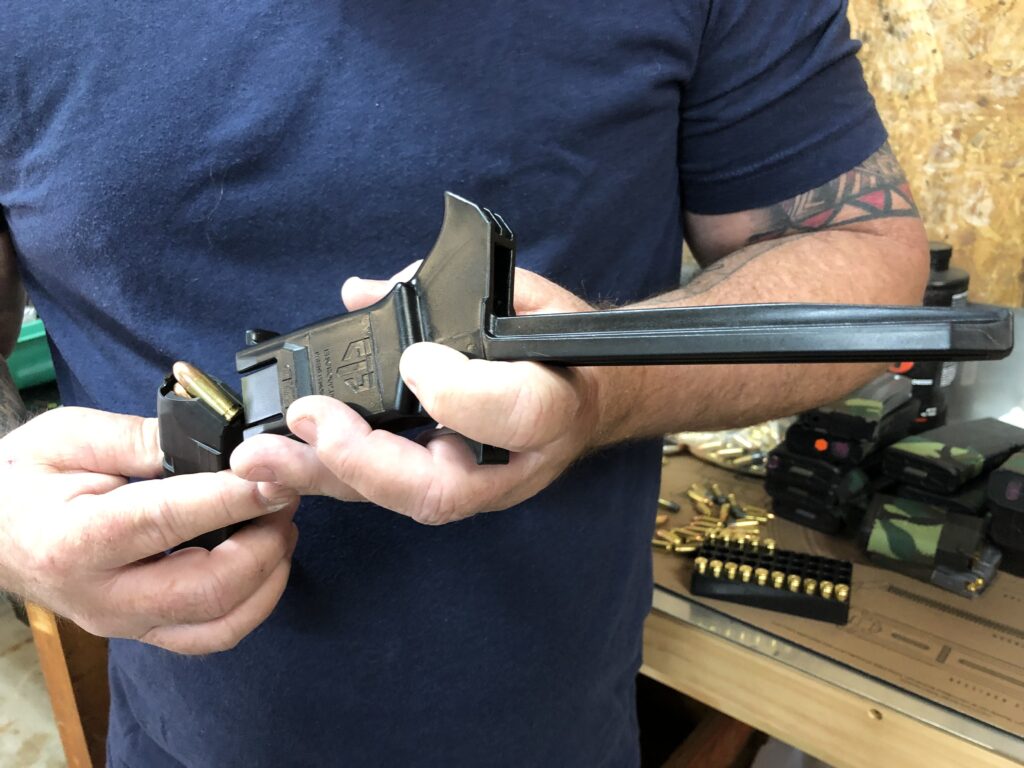 It works on any magazine and was impressed using my Ruger mags and Glock 43 & 19 mags.  Many companies offer a limited warranty, but at ETS they offer a lifetime warranty, claim it's the worlds fastest  loader, one magazine can be loaded in 10 second.  Well, we tried that and be sure to check out our video review here.
Bottom line, if you are done with Magthumb and tired of loading one round after another, for only around $30 bucks you cant go wrong!
Check them out @ www.etsgroup.us