SHOT SHOW 2021 – January 22, 2021
We have all read and seen the run on firearms and ammunition this past year. Not being physically at SHOT Show this year has made it hard for all of us as we normally have our hands on product or field test it prior to SHOT.
However, once again seeing a press release that we believe you will find of interest is the "EZ-Aim™. The EZ-Aim™ Hardrock AR500 Round Spinner Targets & Stand. This features a portable, 1/4-inch armor plate shooting system, capable to hold up to hundreds of shots, providing you the tools needed to sharpen your skills.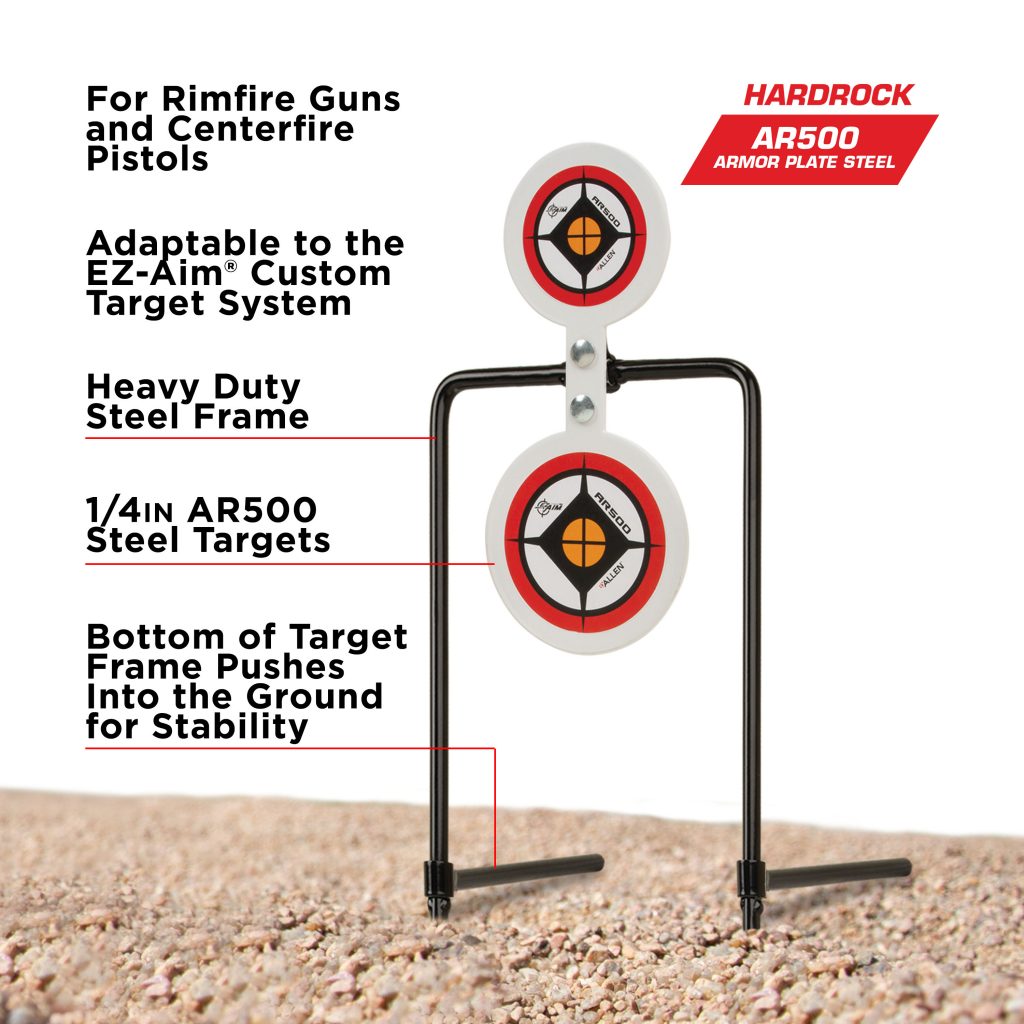 Used with rimfire rounds and centerfire pistols, the system is designed to adapt for use with the EZ-Aim™ Custom Target System. Different sized targets spin when hit, enabling you to continue shooting to help improve your accuracy, consistency, and confidence when you need it most. Solid steel frame, with leg braces, ensures you have what you need to challenge your abilities as well as your imagination.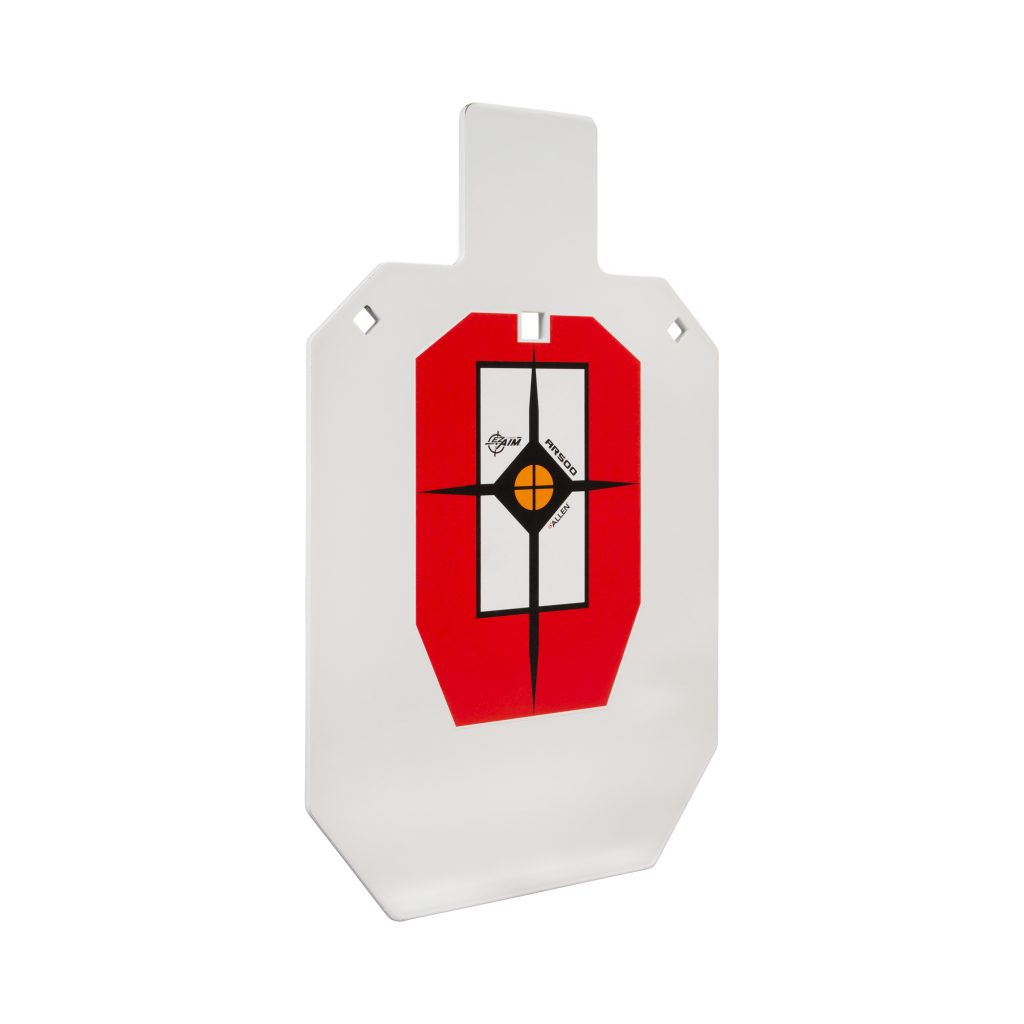 Let me add that I am currently in Arizona and many areas do not allow for the use of plastic or tin cans and require a cardboard or metal target system when shooting. In researching this company and there many products, you simple can not be their price point and we look forward to doing a more in-depth hands on range review soon.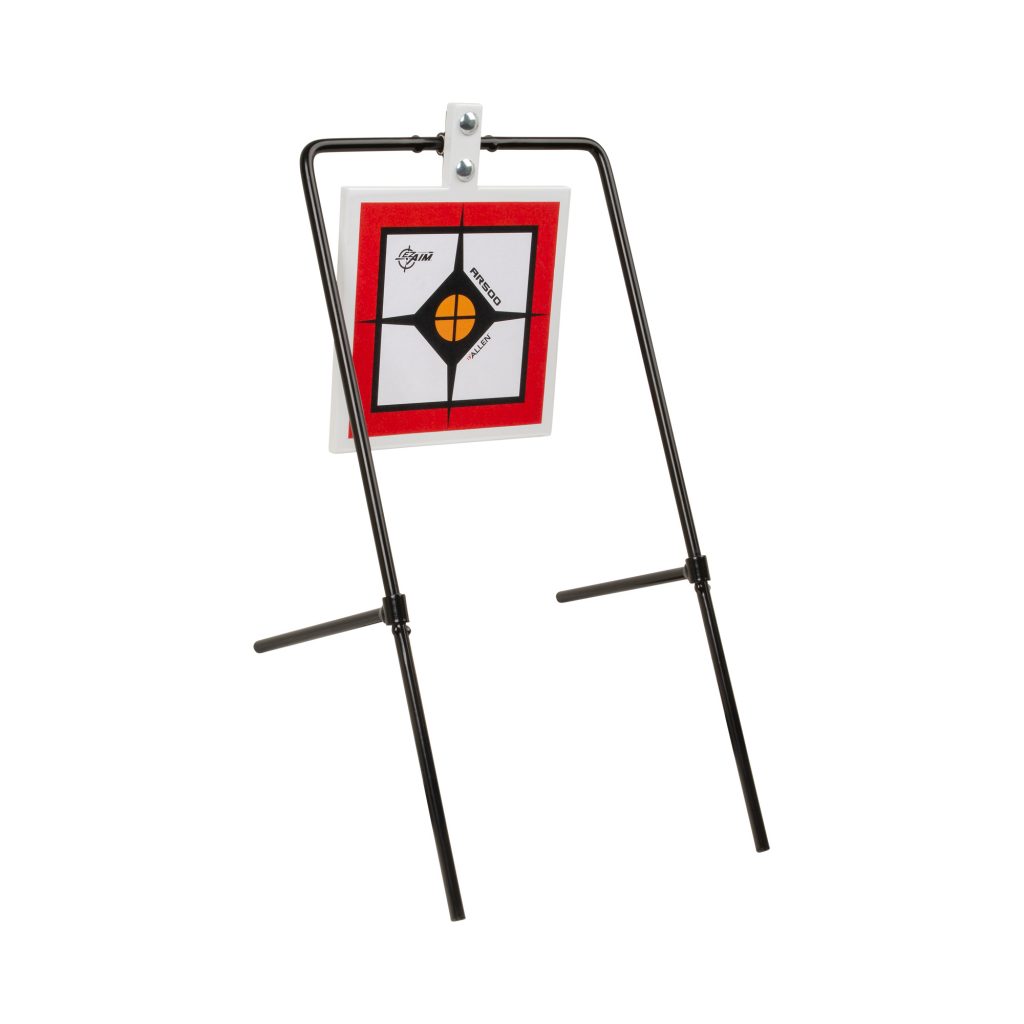 Check them out at Amazon or your local retailer.