We were excited to have the opportunity to get our hands on the G-Codes "Assaulter's System" with an RTI Rotating Tactical Belt Mount. In planning this review, we thought what better then hitting the Rogers Range TX and see how she worked.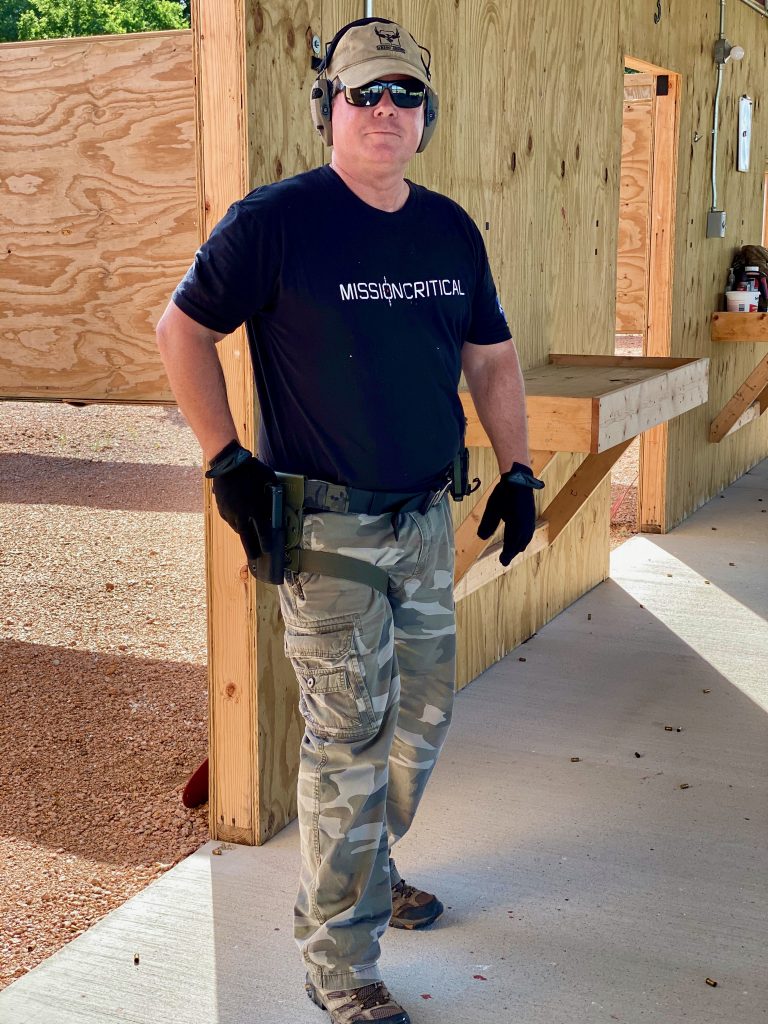 The Assaulter's System came with 2 Scorpion Soft shell Pistol magazines and 2 Scorpion Soft shell rifle magazine carriers arranged side by side on their new "Operator's Belt". The Assaulter's System included the RTI Rotating Belt mount and the new drop pistol platform with leg strap attached. Additionally, this system came with the GSG015 med pouch.
If you're not aware of a Rogers Range, it's a course of fire developed by Bill Rogers, a former FBI agent, and was originally geared toward Special Operations and Law Enforcement. Now this training has opened to the civilian market and is fantastic for the conceal carry holders and offers excellent reactive and speed shooting drills that includes mag changes. See www.rogersrangetx.com for more info.
With that said, I have used other belt systems on the range and I'm very familiar with G-Codes products. So what makes this different? The first thing you notice is the quality of the system. The belt fits right and was comfortable. I've wore some that simply felt sloppy and I'm sure were Made in China, but G-Code products are Made in the USA, so they get immediate props for that!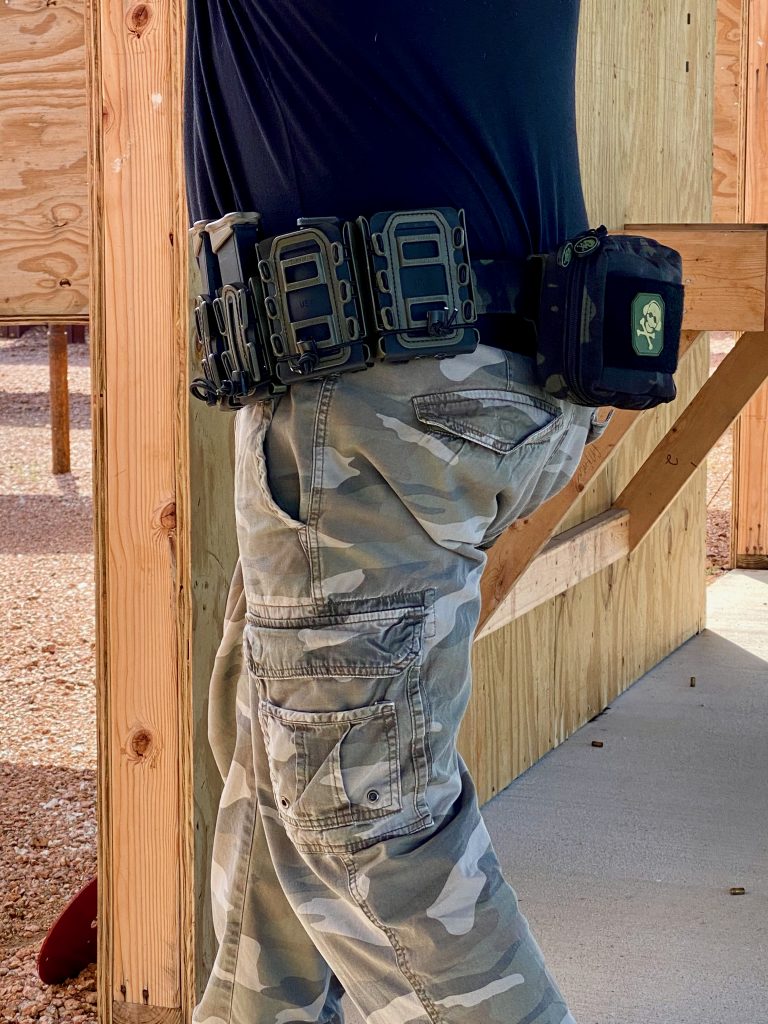 This belt is a dual belt system that incorporates a lightweight inner belt with outward facing loop pile. This inner belt is intended to be worn by weaving through the trouser loops and secures with a low profile buckle. The outer belt is lined with a mating hook material and secures, outside the trouser loops to the inner belt. Made of 500D Cordura, together they form a solid, comfortable, low profile, load bearing system. Additionally, this system combines with G-Code's new R2 / P2 clips and ˝Static-Grip˝ mounting accessories that securely lock the placement of your carry items to the belt.
Next, the Scorpion Softshell Mag Holders have elastic shock cords that binds the sides of the holster together and makes for a great fit with your mags. Whats awesome is that it fits all types of mags, and took my AR & AK mags perfectly, along with the mags for the Glock 19 & Glock 43.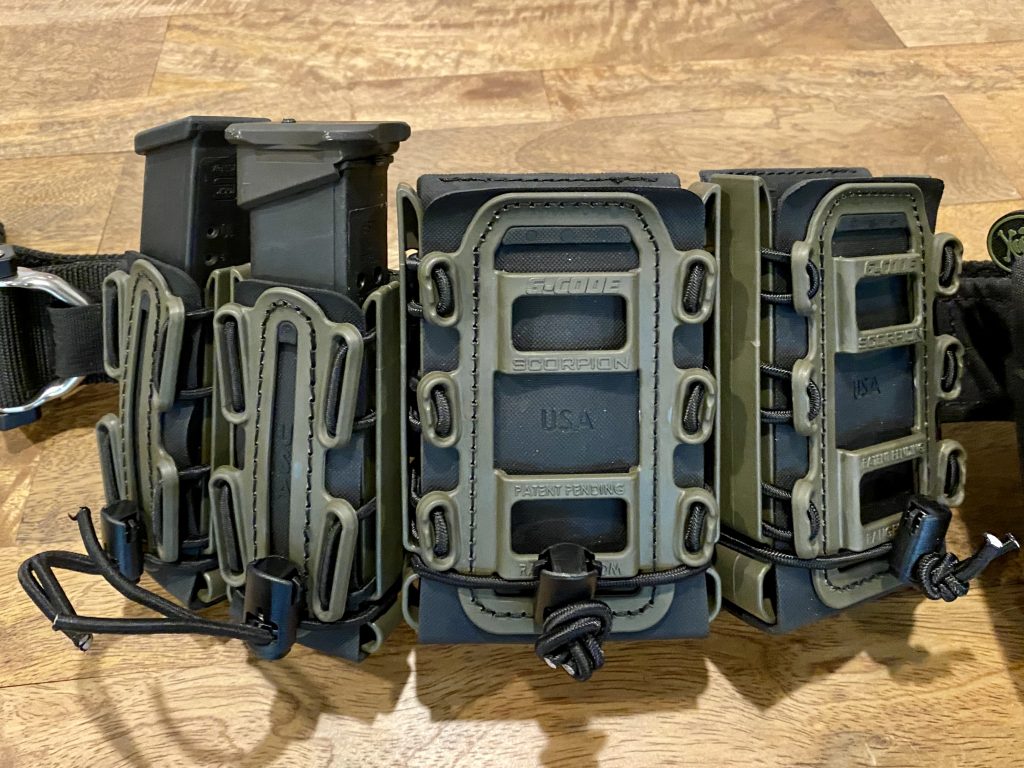 The Assaulter's System we received came with a "Contact Med Pouch". A general purpose 5" (H) x 6" x 2" (D) medical pouch which features four elastic bands with 14 slots for essential medial items.
The great thing about this rig is there is room for more accessories. Any G-Code RTI compatible holster or other pouch components will work in conjunction with this and can be added to your setup of badassery. For myself, I have since added a tourniquet pouch and dump bag.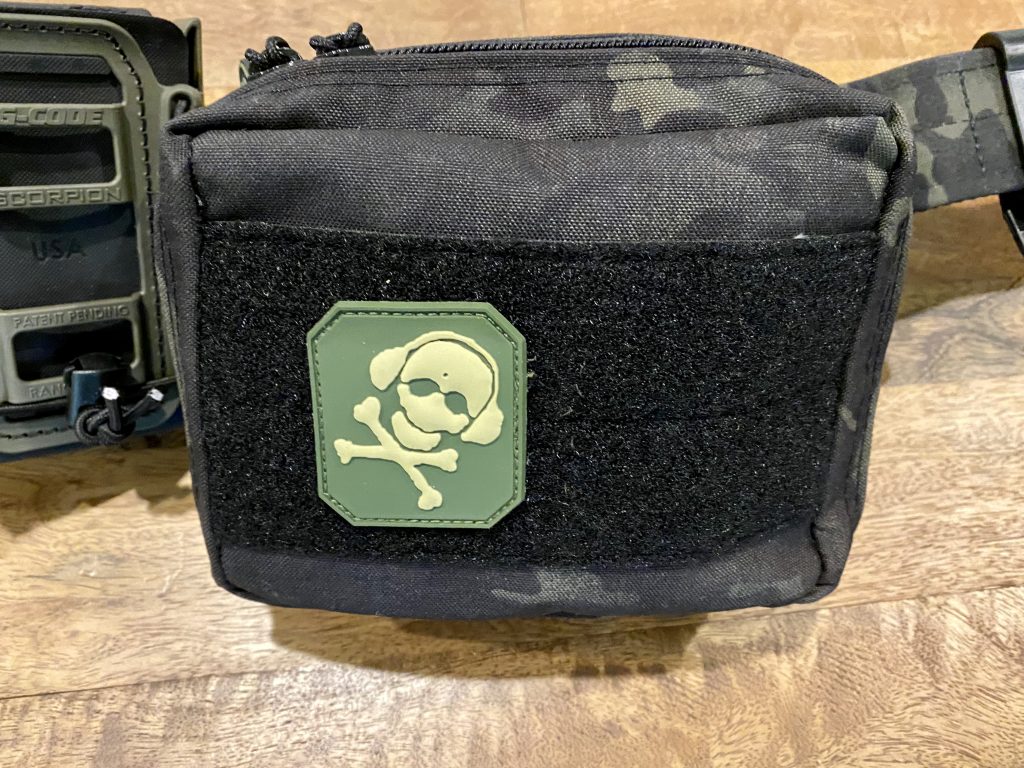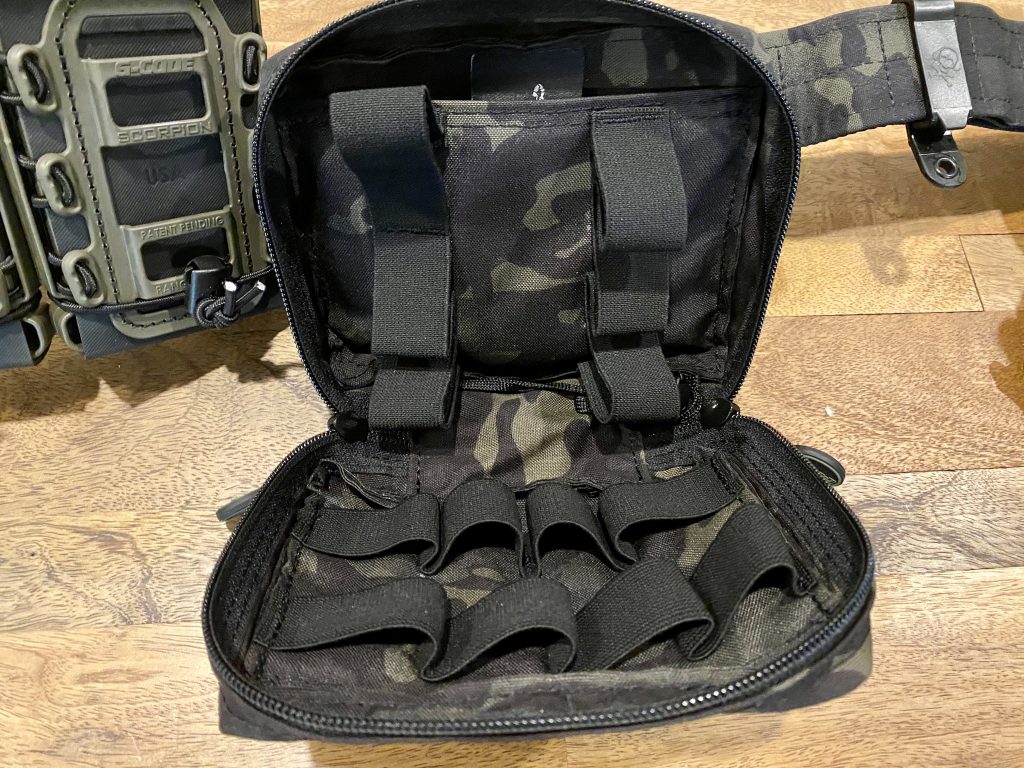 To wrap it up, the G-Code's Assaulter's System is a complete belt system that includes all the necessary gear right out of the box. You have the option to receive it assembled (for a small fee) or you can put it together yourself. It's a solid performer and comes in OD Green, Coyote, Wolf Grey and my favorite Black/Green on Multicam. Cost for the Assaulter's Belt System runs $295 and as you may say that's high, but consider the cost of stand alone belts, then you start adding accessories and you're about there. Remember, top quality ain't cheap kids.
Check out the product for yourself @
https://www.tacticalholsters.com/product/the-assaulters-system
Thanks to Mission Critical TX & Rogers Range TX for hosting us!