I spent all day today at the gun store and the ISSC MK22 caught my eye while browsing around. So I spent some time with it, while I can't attest to its shooting, I wanted to share my observations with the gun.
Design of the ISSC MK22
The design of this gun is just like the its big brother, the FN SCAR, in almost every aspect. The polymer is a high quality polymer and durable but some of the receiver parts, such as the safe/fire selector switch, are also polymer which don't feel as sturdy as the rest of the gun.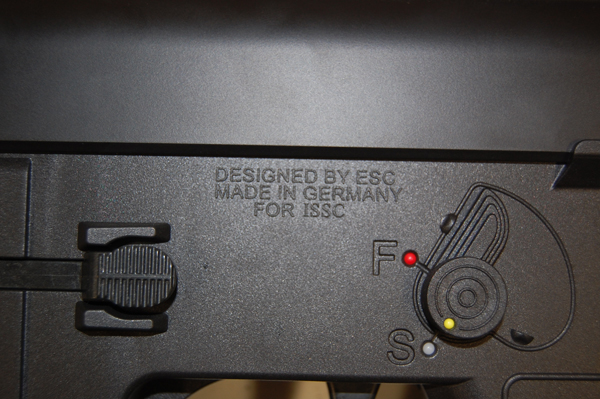 Stock of the ISSC MK22
The stock of the gun feels great which comes as a surprise because of the price, which is reasonable for the quality of gun, tag on this gun. The stock is adjustable and has three positions which can be adjusted by depressing the button at the rear of the stock and pulling out. The stock is also a folding stock and can be folded by pressing a button at the front of the stock next to the gun and folding. There is an area on the right hand side of the MK22 that allows you to "latch" the stock into the folded position and seems to be very secure once latched.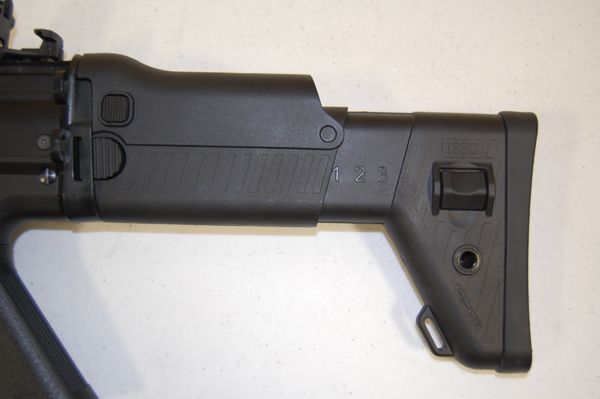 Iron Sights of the ISSC MK22
The optics of this gun are ISSC provided flip-up iron sights. These sights aren't anything extravagant or special but they do seem to be decent. Since this is a .22 rifle I'd probably put a cheap red dot or inexpensive scope.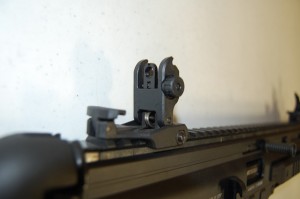 Overall Thoughts
The ISSC MK22 feels like a very solid gun and seems to be well-built. I hate that I wasn't able to actually shoot it but I'm assuming based on the feel of the gun it will shoot well. One of the few "cons" of the gun was the lack of a slide/bolt lock and/or release on the side of the gun. This means that you have to pull the empty magazine out of the gun and pull on he charging handle to release the bolt from the locked position.
Specifications:
Caliber:
.22 LR
Sights:
Iron
Length:
16in barrel
Weight:
6.5 lbs
Capacity:
22rds
Stock:
Folding
Receiver:
Synthetic