As part of my May TacPack, I received a Madhouse Design Gun Control System (calm down, not that kind of gun control). This gun control system is for keeping your handgun within reach or stored safely. I was excited to check it out, as I know the guys over at TacPack wouldn't have included it if they didn't think it was a good product.
Madhouse Design makes a solid single pistol mount, but the design is such that multiple mounts can be used together to create a… multiple pistol mount. Madhouse Design also makes a few other cool products including a Dual Sight Mount, Precision Gun Rest, and, what I'm really hoping to get my hands on, Muzzle Brakes and Compensators.

The single pistol mount affixes to a picatinny rail, and an aluminum base is included which is the part which will actually be affixed to the wall (or non-wall). They also sell longer and much longer bases to accommodate multiple mounts.
For me, I started with the one, which included a pin for a 9mm. Perfect, I really needed my M&P Shield in my closet. 😉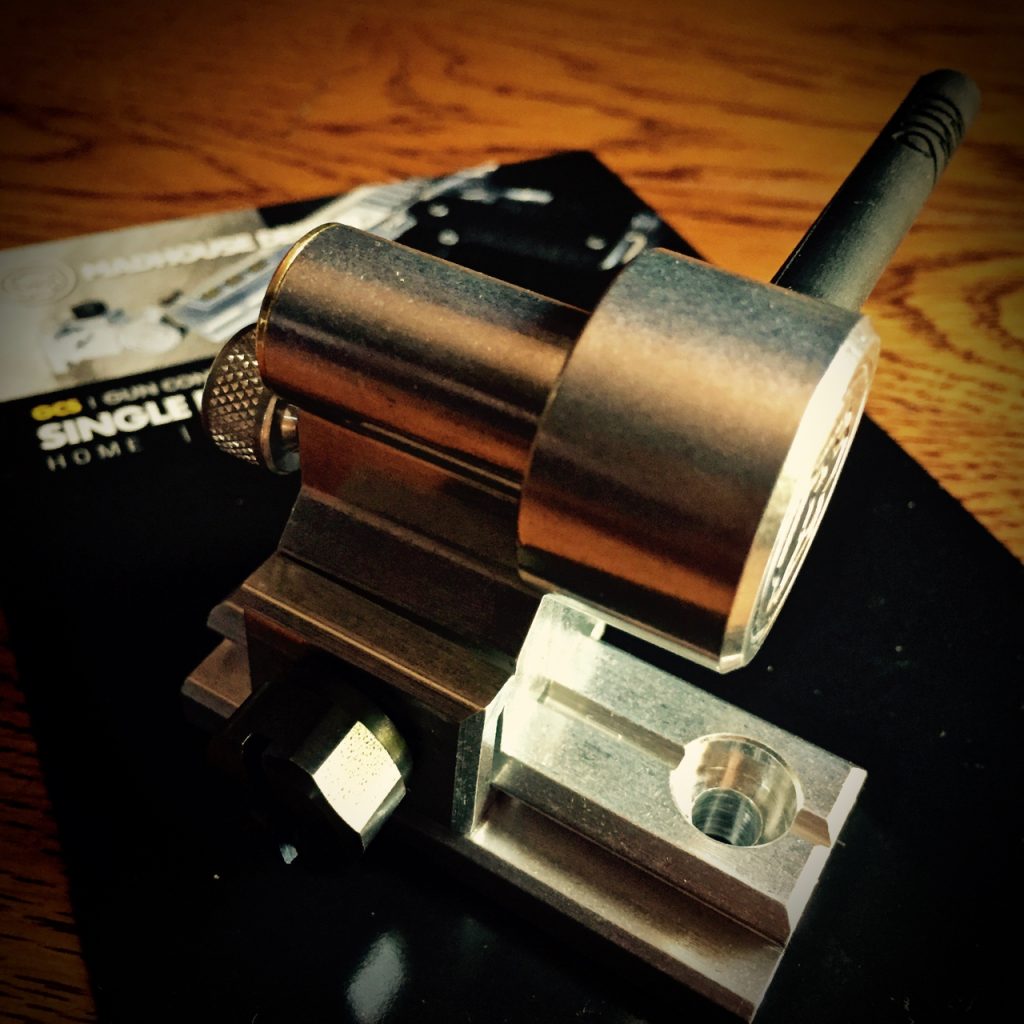 First impression: The mount is really solid and I like the design.
Basic function: the base can be mounted either horizontally or vertically, depending on how you want your pistol oriented. The good news is, once mounted, the pin can swivel 180 degrees, so you can move it around, but you won't be able to change the orientation of the mount from vertical to horizontal or vice versa. The stainless steel pin, which is covered in a plastic grippy material, can also be easily switched out for a different size, if you later want to change the handgun you are using with the mount.
Safety: There are lots of applications for this mount, but I believe the best (read: safest) is either in your gun safe or in an otherwise secure/secret location in your home. There is literally no security built into this mount, so it's NOT a safe place for your pistol at all. If you have children, the only safe place for this is in a safe. I personally would never mount this in my car, but I can see it as a solution for traveling with your pistol when the next place it's going is in your waistband or holster (better than laying it in the passenger seat!).
I decided I wanted to install this in my closet… You never know what you'll be getting dressed for when SHTF.
The next thing I notice about the mount after taking it from its packaging is there is NO MOUNTING HARDWARE. Boo. Ok, I know, different mounting locations will require different hardware. But, I mean, screws cost a couple of cents wholesale and it would have been nice if they were already included so I didn't have to stop into a hardware store. Possible my least favorite activity ever. No offense, Home Depot.
Install: Once screws were acquired, I found a nice stud in my closet. Then I knocked around on the wall to find a support beam under the drywall. 😉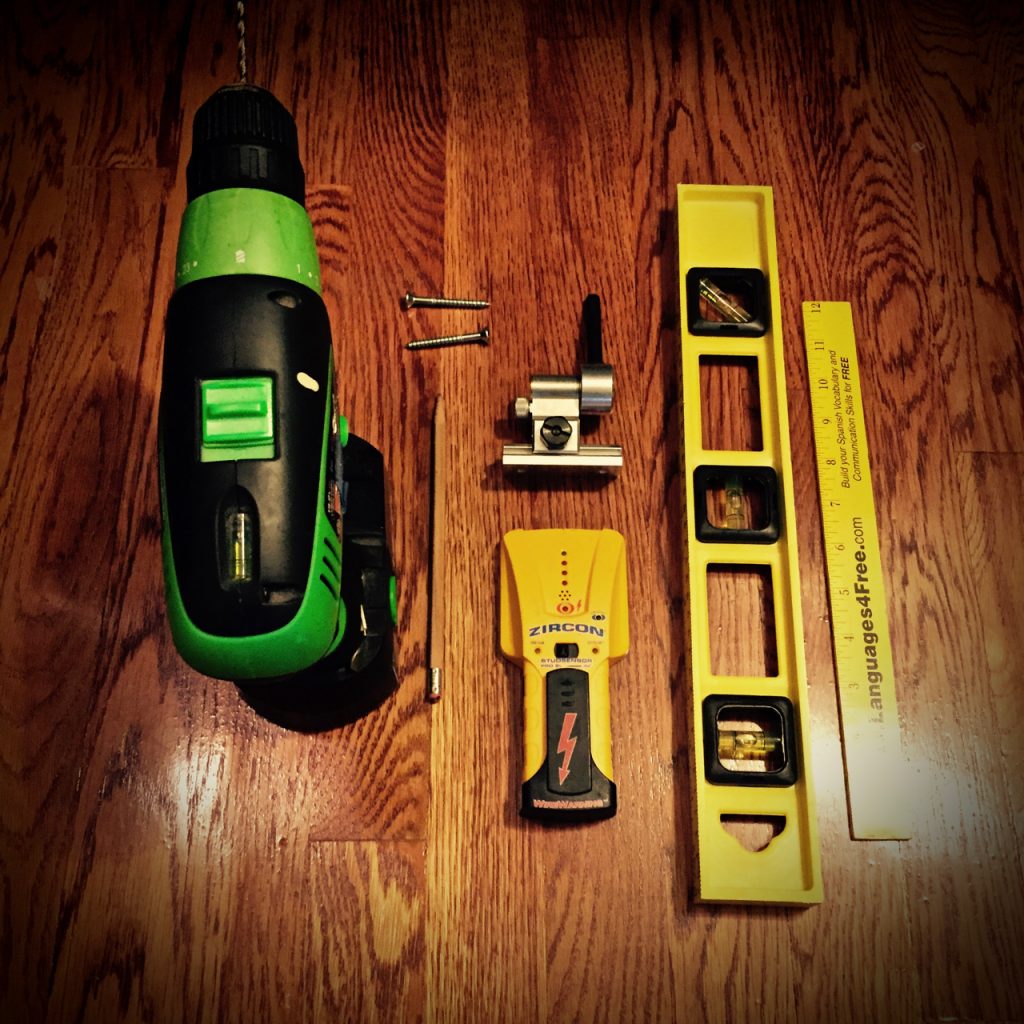 The install was really easy. I marked for and drilled the holes for the aluminum mounting rail and screwed it into the wall. And that was basically it. The pistol mount screws onto the rail with the turn of a knob, just like any other picatinny attachment.
The mount looks super out-of-place in my closet, but at least now my Shield can keep all my shoes company. Also, they sell these in blue, black, and red in case you wanted to do something a little more exciting than the plain silver. Pro tip: use a level.
Performance: the mount functions perfectly. It's very sturdy and stable, and I wouldn't worry about my pistol falling off the pin or the mount falling off the rail as long as it's screwed on tightly. I really like the way the swivel works with the pull of the knob. It's a very good design that feels as high-quality as it looks. It's also pretty compact and doesn't take up much space.
Conclusion: Whether you're mounting a pistol behind your bedside table or in the shower, the single pistol mount is an excellent solution, as long as you keep in mind the lack of security and don't mind a trip to Home Depot. And if you're redesigning your gun room or having a new safe delivered, check out the Madhouse Design Gun Control System as an efficient storage solution for all your handguns!