When you think of Bulletproof clothing you think of bulky, heavy items like bulletproof vests, pads, etc. But what if you could wear something that is inconspicuous and still be protected with style? Well, Miguel Caballero for the last 25 years has been creating and innovating specialized protection solutions with the sole mission of preserving human lives. His name is know among the prestige, Presidents around the world, Kings, and even some Hollywood actors. Miguel Caballero is based in
Bogotá, Colombia, Mexico, and Guatemala.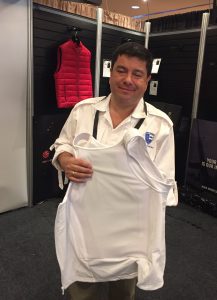 ---
---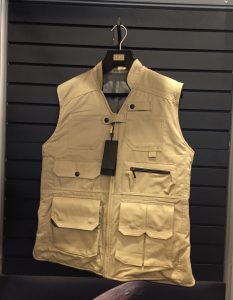 Some of their clothing includes Men's T-Shirts, Casual Jackets, Sport Blazers, Shooting Vests, Casual Vests and Female's T-Shirts and Casual Vests. These garments are not cheap and there is a reason why they are geared towards the elite. Prices range from $2,151 for the T-Shirts all the way up to $4,680 for one of the Men's Casual Jackets.
The T-Shirts are approx. 2.43lbs and offer Level II Protection and the Jackets start out around 5.7lbs and are Level II Protection. It appears all of their garments are Level II and offer fire and water resistant protection.
Looking at these garments here at SHOT, the materials they use are not very abrasive and are quite "stylish" and have a European style and feel to them. I myself cannot afford any of their line of protection, but for the ones who can, why not?