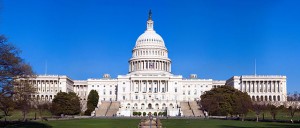 Today, March 13, U.S. Senators Mark Begich (D-Alaska) and Joe Manchin (D-W.V.) introduced S. 2188, the "National Right-to-Carry Reciprocity Act of 2012."  The bill is the Senate companion to H. R. 822, which was approved by the U. S. House last November by a vote of 272-154.

S. 2188, like H.R. 822, would allow any person with a valid state-issued concealed firearm permit to carry a concealed handgun in any other state that issues concealed firearm permits, or that does not prohibit the carrying of concealed firearms for lawful purposes. A state's laws governing where concealed handguns may be carried would apply within its borders.
This is such great news! With this their would be no more checking to make sure they state you're traveling through supports your concealed carry. What are your thoughts?