With Magpul Celebrating 10 years in the industry, what else is there besides their famed magazines, buttstocks, and foregrips? So what's new from Magpul?
Along with their Hunter line of stocks, Magpul has made the Hunter stock for the Ruger Takedown 10/22 and a new version for the Takedown 10/22 called the Backpacker Stock where the rifle folds up into itself for easy carrying and storage. New magazines being released this year for their Glock Line is the 12rd, 21rd, and 27rd for the 9mm Glocks.
Along with the new Glock magazines, Magpul has finally made the designated 300 Blackout magazine. I know a lot of people are using the standard 5.56 magazines as their go to for the 300 Blackout but I have noticed that some ammo is not liked in those magazines and have feeding/loading issues. So it's refreshing to know there will be a magazine just for the 300 Blackout.
---
---
Magpul has also added some new products for their AK Line of accessories to include: Zhukov-U Handguard (1.5″ shorter than the original and designed for the SBR's and can be used with the cleaning rod), 5.45×39 AK74 30rd Magazine, and the 7.62×39 AK47 20rd Magazine.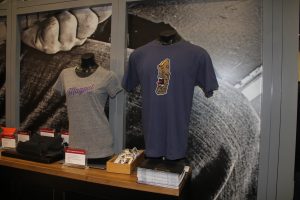 Magpul doesn't only do aftermarket accessories they also have clothing as well, so in 2017 be on the lookout for their new shirts, hats and other cool gear!
Be on the lookout for these products coming soon from Magpul.