Noveske has been teasing pictures of a bolt action rifle on their Facebook page since September 8th. On September 9th they confirmed the name and the caliber: Apache, 6.5 Creedmoor. This comes on the heels of the re-release of their .308 rifle, the N6.
While people have shown a lot of interest in the gun, everyone had remained curious of the price of the new Apache. In an email that was sent out today (9/14/2016), Noveske laid out three options for the rifle as well as three staggering prices.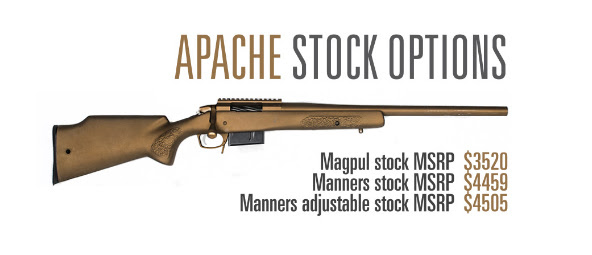 While I will admit I love Noveske quality, customer service, and product design, I'm having a hard time wrapping my head around this one. No real specifications have been released so I remain open minded. I would love for someone from Noveske to reach out with some more details on the gun.
In the mean time, we will sit and wait until new details emerge from Noveske.