(MANSFIELD, TEXAS) – Sellmark Corporation is proud to announce the acquisition of BulletSafe. BulletSafe provides state-of-the-art body armor to civilians and law enforcement alike. In keeping with Sellmark's high standards, BulletSafe manufactures plate carriers, shields, face/neck protectors, gas masks and more with premium fit, form and function, as well as the peace-of-mind reliability consumers have come to expect from Sellmark brands.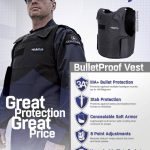 Since 2013, BulletSafe has revolutionized the personal protection industry with high-end, affordable body armor. Tens of thousands of people already enjoy the unique comfort and security BulletSafe provides, and at least 8 lives have been directly saved by BulletSafe products. According to founder Tom Nardone, "I started BulletSafe to save lives, and I sold it to Sellmark because they have the resources to make BulletSafe a premier body-armor brand, saving even more lives."
Sellmark Corporation founder and president, James Sellers, added, "This is a product line that transcends the purpose of our other brands of enhancing outdoor experiences. BulletSafe is about saving lives—equipping people to make it home to their families. I can't think of a better way to make a difference. To say we're excited about adding BulletSafe to our family of brands is an understatement."
Sellmark's strong sales team is poised to ensure every police department, security agency and individual can experience the wellbeing BulletSafe products provide. Sellmark's dedication to professional customer service, honest business practices and ethical conduct guarantee BulletSafe enjoys the same level of success and prestige as the corporation's additional brands but with a much more important role—saving lives.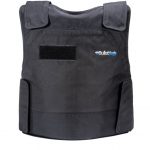 The BulletSafe Bulletproof Vest offers level IIIA protection, the protection level in highest demand by consumers. Level IIIA is rated to protect wearers from handgun bullets up to .44 Magnum and BulletSafe achieves this rating without heavy armor plating. The vest is lightweight, comfortable and secure, with armor pockets in the front and rear to accommodate future armor-plate upgrades.
BulletSafe vest information can be found here: http://www.bulletsafe.com/bullet-proof-vest.html
Learn more about bulletproof vests and how well they work in our informative videos here: http://www.bulletsafe.com/bulletproof-vest-videos.html
---
About Sellmark
Sellmark is dedicated to producing industry-leading outdoor lifestyle products and brands and continues to grow market share in more than 50 countries, including many quality retailers in every state across the U.S. To date, Sellmark products and brands have been sold in more than 5,000 locations around the world. Sellmark "Brands that Sell" include Sightmark, Pulsar, Firefield, and Kopfjäger. For information about any of these brands or products, please contact mediarelations@sellmark.net.
 About BulletSafe
BulletSafe was launched in 2013 with a clear mission: To revolutionize the personal protection industry. People from all walks of life—security personnel, law enforcement and average citizens— demand affordable, reliable body protection…and BulletSafe delivers. With a wide selection of bulletproof vests, shields, head and neck protectors and more, BulletSafe ensures vital protection and peace of mind for its customers. If returning home safely to your family is the question, BulletSafe is the answer. Vital. Protection.