Stillwood Ammunition Systems
is an ammunition company based out of Sanford, NC with a mission to produce high quality rifle ammunition for the discriminating shooter. Their "exacting methods ensure superior quality control and products with impeccable performance. Stillwood conducts extensive research and development testing to help drive industry technology ever further, so that they may better serve the needs of an increasingly knowledgeable client base."
Stillwood Ammunition specializes in match grade, quality ammunition for the competition shooter or even for you hunters out there. Stillwood Ammunition is currently producing .223 Rem, 300 AAC (Blackout) and 9mm ammunition. Their 30,00sq ft. facility is complete with state-of-the-art loading laboratory as well as testing space.
---
Stillwood Ammunition graciously donated one box of .223 77gr TMK Match ammunition for testing. I'm going to go ahead and say, I am no precision shooter and I've never claimed to be. I'm just an avid shooter and hunter. According to Stillwood Ammunition's website, the TMK Match bullet is "constructed utilizing a Sierra Tipped Match-king boat-tail projectile loaded with all new components. Sub 1 MOA with excellent stabilization in 1:8 and 1:7 twist rate barrels.  Out of a 20" Barrel with a 1:7 twist rate, the bullet's velocity is 2720fps. Out of a 14.5" Barrel with a 1:7 twist rate, the velocity is 2502 fps." I normally shoot 55gr bullets out of my 1:8 twist rate M&P Sport. I thoroughly enjoy shooting this rifle due to its heavy bull barrel. Although, I would not want to shoot this rifle in a 2 or 3-Gun Match due to the weight, it is a joy to take hunting for Coyotes. During the testing of this ammunition, I was running a Vortex 1-4x PST Optic with an American Defense Manufacturing Scope Mount. The first set of three rounds, I was getting 1" MOA at 75 yards. The second set of three rounds, I was getting 1.125″ MOA. The third set of three rounds, I was all over the place due to me "pulling." I was hitting 2″ MOA in the third set. I am a firm believer though, with more practice on my end, that this 77gr TMK Match Ammo would make shooting competition even better due to its precise measurements from Stillwood. I am planning on going back out and doing some more shooting with this ammunition and will post a follow-up on the .223 77gr TMK Match ammunition.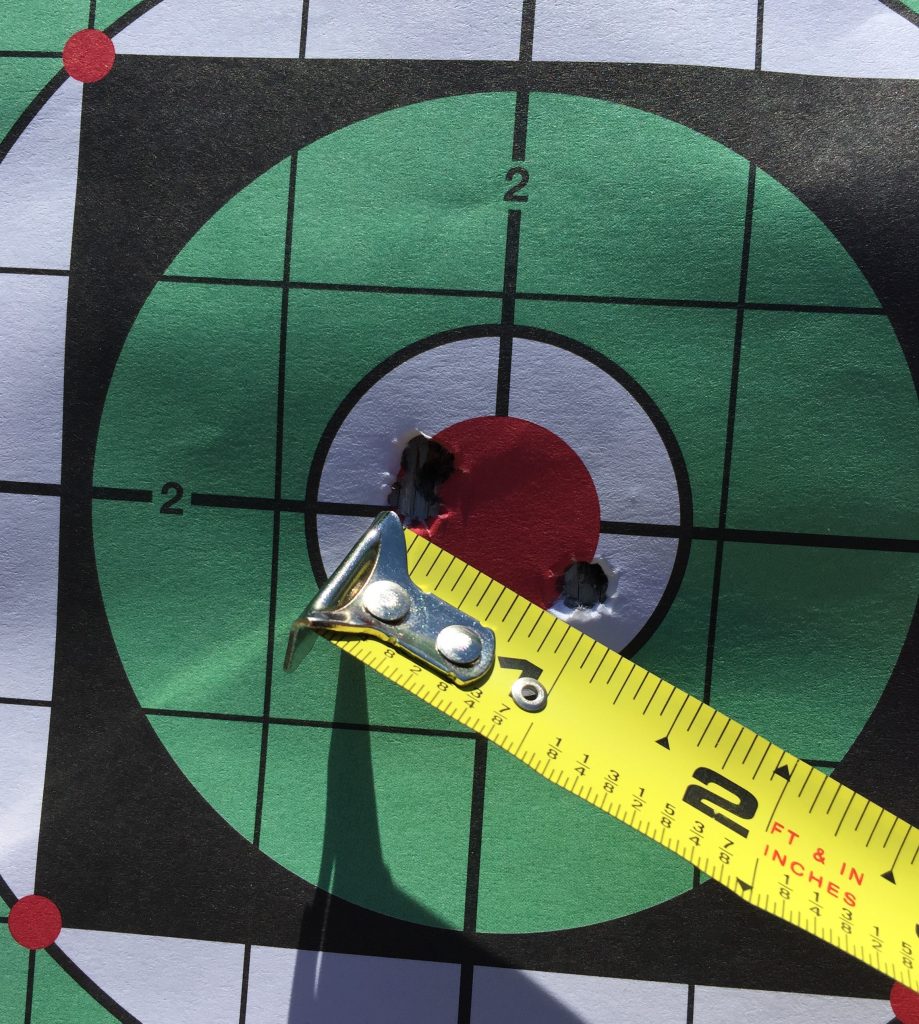 Set #1
---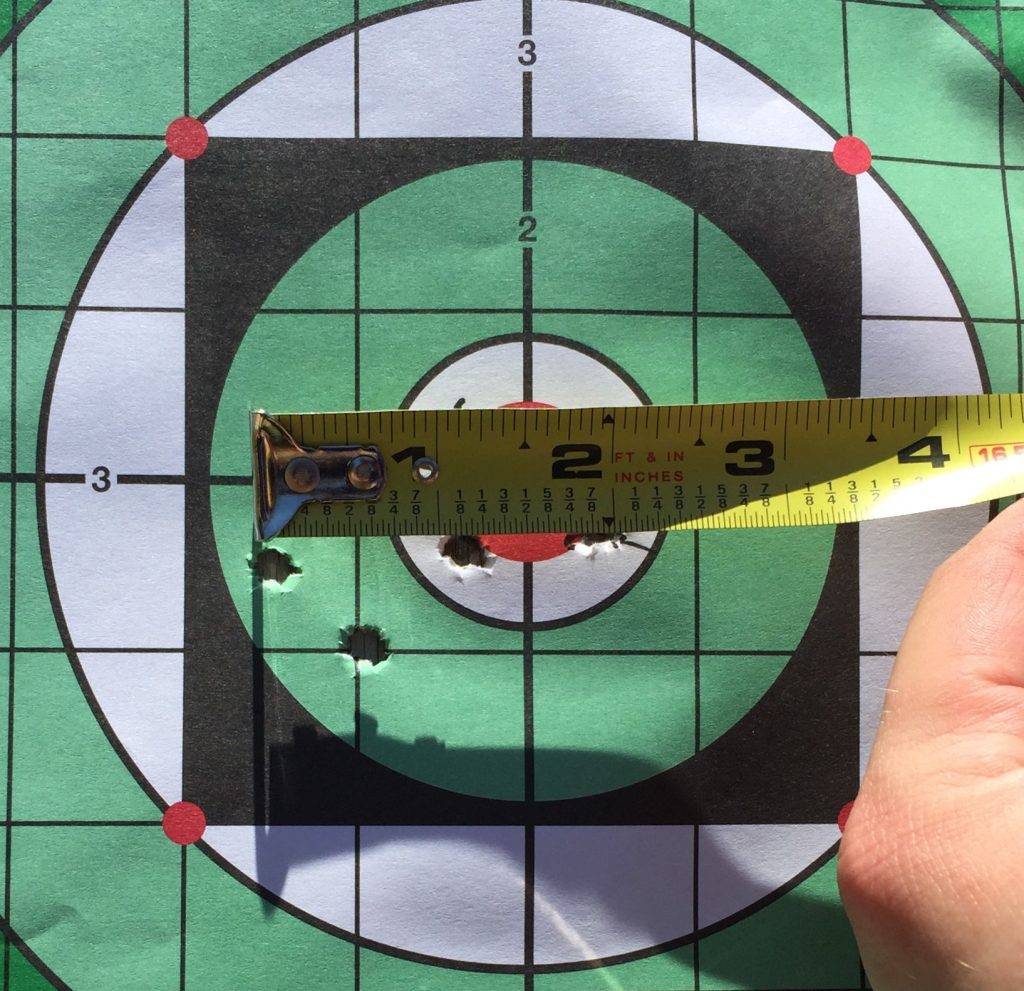 Set #2
---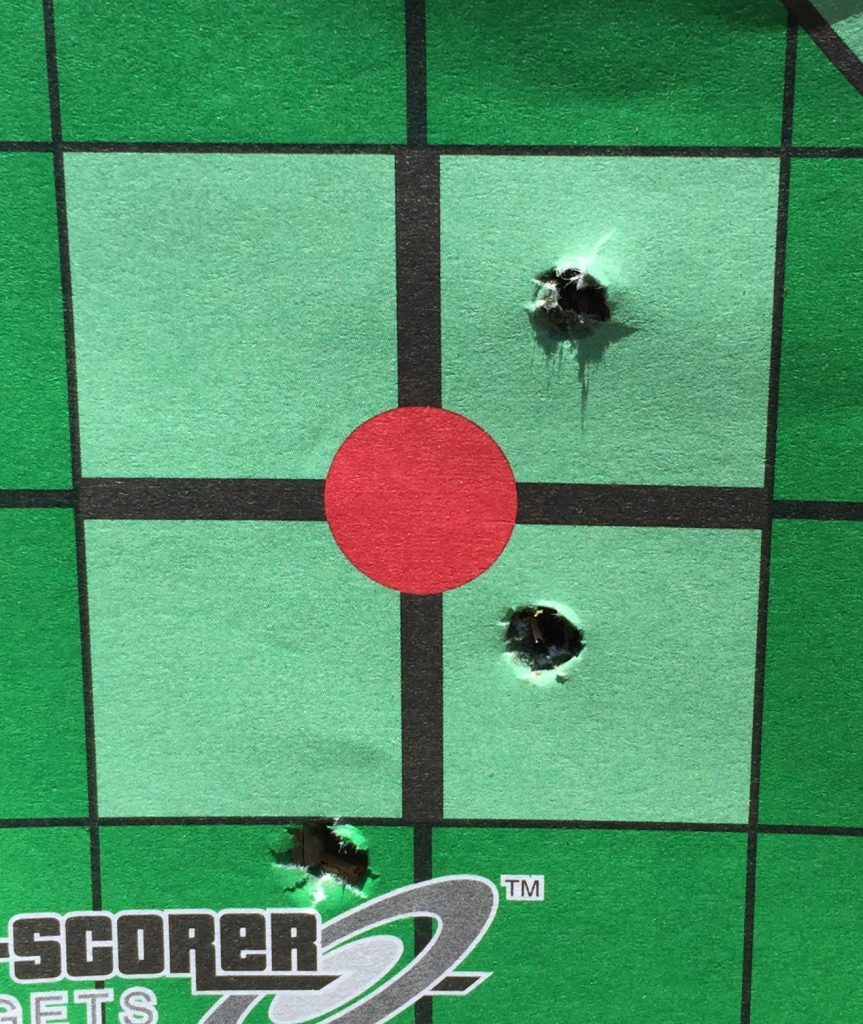 Set #3
---
---
Stillwood Ammunition also graciously donated two boxes of 300 Blackout. One box is 110gr TSC and the other is their 125gr TMK. When we were out at the range, we accidentally forgot to bring the 300 Blackout upper to place on my lower. No worries though, we will be doing a full review of their 300 Blackout ammunition very shortly!
Price point for the .223 Rem 77gr TMK is $18. Unfortunately, they do not ship to: Alaska, Hawaii, New York, Washington DC & the following cities in California: Carson, Los Angeles, Oakland, Sacramento, and San Francisco. And for all you communist states: Massachusetts, New Jersey, Illinois, and Connecticut they have what you guys need to send them on their website in the FAQ section.
Visit http://www.stillwoodammo.com for all your 223, 300BO, and 9mm needs!
As always, ya'll be good and be safe!