When the folks at BravoBelt reached out to us offering to send us one of their belt/holsters to review, I was a little skeptical to say the least. First thing that came to mind was, lord not another holster company with some funny widget they believe will revolutionize the industry. Reluctantly we agreed and in just a few days we were staring at what we first thought was a women's girdle or a back supporter.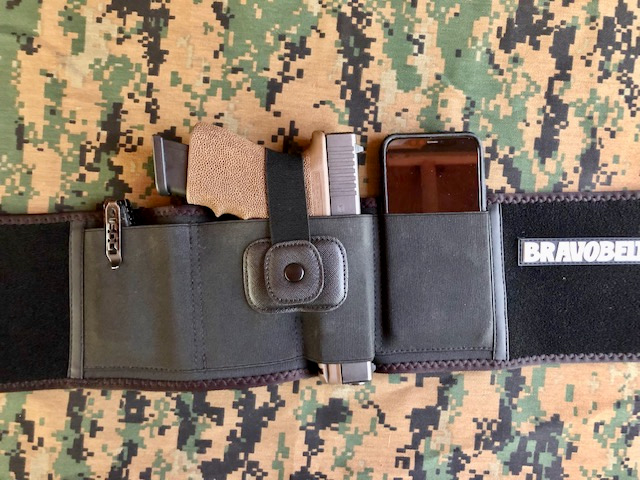 Ok, so let's get into it.  The BravoBelt is like no holster we have ever reviewed or worn and in fact I was pleasantly surprised by the support it gave my back. Referred to as a "belly band holster" it was an odd feeling at first and took a bit of getting used to. Wraping it around your waist and secured by Velcro, the BravoBelt accepts multiple types of pistols and keeps them secure in the band. Additionally, this could potentially be your one holster and no need to change every time you change from say your Glock to Sig or desired blaster.
*But take note form our video review that the Bravebelt will not accept a pistol with an assessor like a TRL light.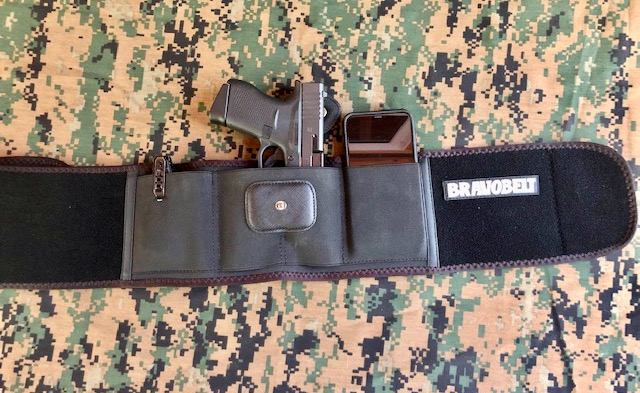 When I'm out for a run I'll admit that I don't carry and with sweats or shorts its damn near impossible if not uncomfortable. Well that is one of the things I loved about this holster/belt. Holding a cell phone, knife, magazines and Glock 43, the BravoBelt rocked.  It was comfortable and secure, is made to fit up to a 44″ waist, the holster measures 5 inches wide X 42 inches long.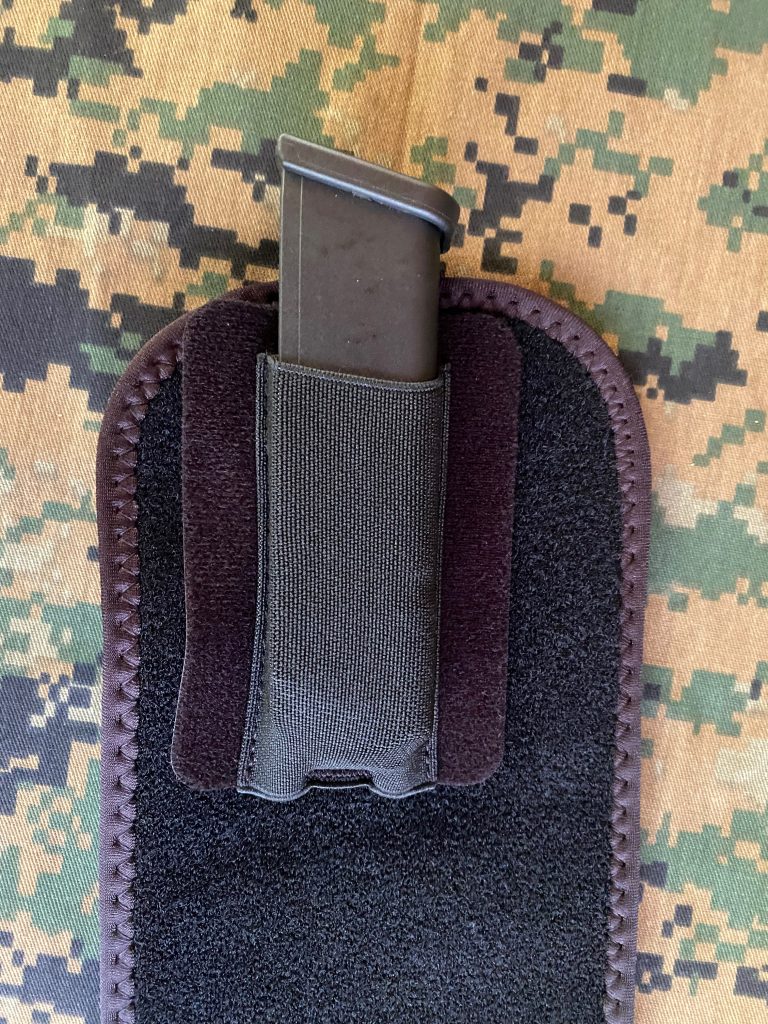 I will admit I had my doubts at first, but after a couple weeks of wearing this, I like it.  But I will add it's not for everybody.  Finally, how often do you and your significant other have different holsters? If you're the sharing type, the BravoBelt, is universal and after my wife wore it for a day, now she wants one herself. So that says something.
If you have had issues finding the right holster, perhaps you have a bit of age around the belly area, give the BravoBelt a shot and at around $29 USD, I think you might be pleasantly surprised. They offer a 100% money back guarantee so you can feel confident in your purchase in case you are not satisfied with the holster for any reason! Find them at www.bravobelt.com