THE MAG FEEDER
WOW, simple WOW! I just don't know how best to say it when you come across a product that simply blows your mind as this one did. We spent time at "The Mag Feeder" booth at SHOT Show and often see a product demonstrated that looks great, only to get it home and after a few tries you want to throw it out the window.
If you're like me, the older you get the more tired you are of shoving rounds into a mag. But, it's a necessary evil if you want to put rounds down range. Let me introduce you to the best "Mag Feeder" we have found in the industry. Simply put, this thing does exactly what they say it will – load AR/M4 mags in a quick and simple fashion.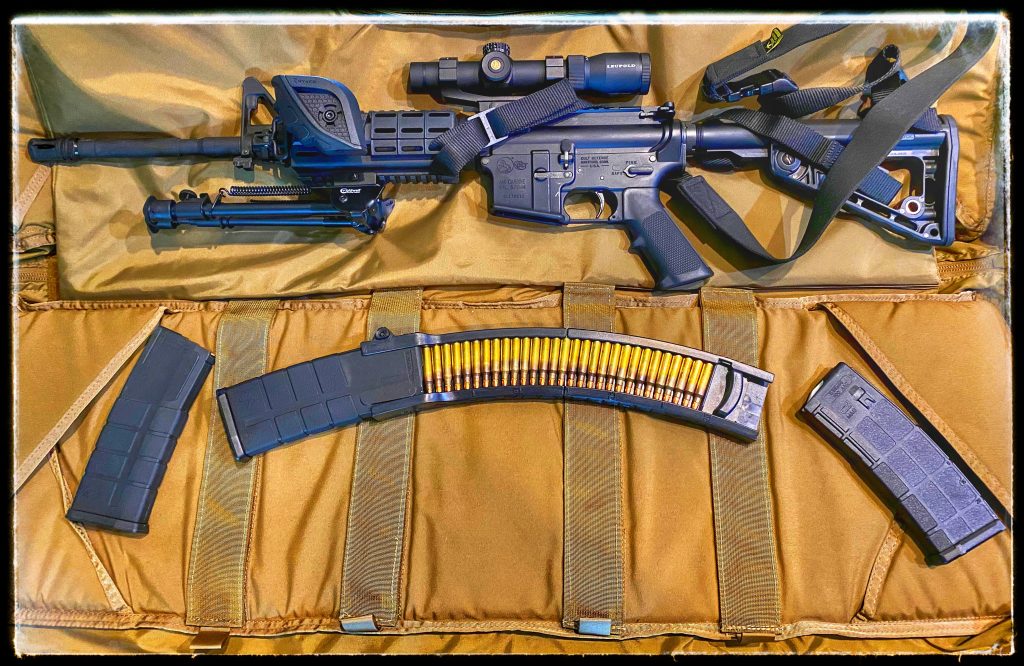 The MAG FEEDER loads 1 to 30 rounds with one push into your AR magazine. There's a magnetic push block that allows you to simple push the rounds in like butter. The one nice thing is that if you're in a state like California and forced to only have a 10 round magazine, you load 30 rounds into the feeder and it will do your 10 round mags with no effort. Just fill, remove and insert the next.
The feeder itself folds in half and fits perfect in your range bag or ammo can for transport, additionally its magnetically operated to keep it closed while in the bag or box. When we inserted our AR Magazine into the feeder it fit perfect with no sloppiness or difficulty in any way.


Best part, its 100% Made in the USA and at a fraction of the price of other loaders on the market. However, the one and only beef I have with the folks at "The MAG FEEDER" is that it's only available in 556/223 or 300 Blackout.. What's up with that guys? Hopefully we'll see more options from them soon!
Check them out at www.feedyourmag.com