Thompson Center (TC) has entered into the world of the 6.5 Creedmoor! They introduced their new line of 6.5 Creedmoor yesterday, 1/18/17, and it was met with great "ooo's" and "ahh's." This popular round has been growing really fast and it seems like the market can't keep up with demand. Well, TC has introduced this caliber in their popular Compass and Venture, as well as barrels for their single shot line (Encore Pro Hunter) of rifles and their interchangeable Dimension line of bolt action rifles.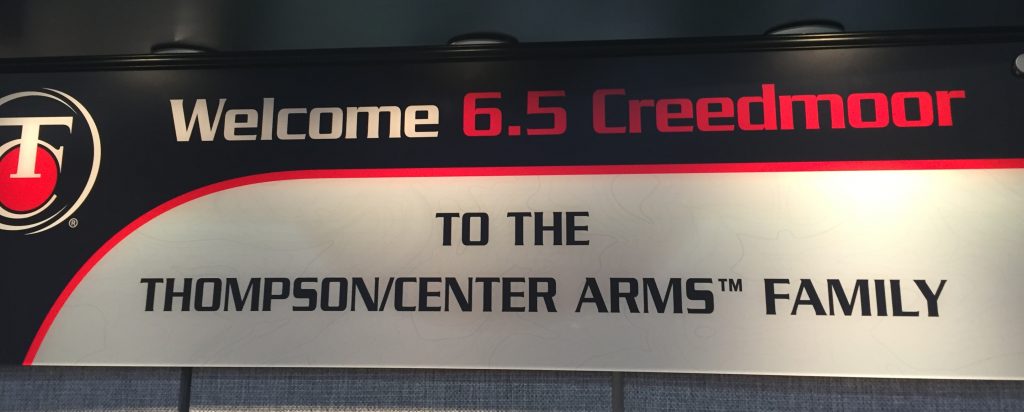 The Compass is their entry-level rifle that offers 5R Rifling free-floating 22" barrel that is aluminum bedded into their stock. They offer an adjustable trigger and has a threaded barrel for all you suppressed shooting lovers out there. MSRP is coming in at $399.
---
---
The Venture is the next level up from the Compass that offers a little beefier 5R Rifling free-floating 22" barrel (offered in Blued Steel or Weather Shield Satin) that is also aluminum bedded into their stock. This rifle also comes with an adjustable trigger, but no threaded barrel option but is said to be guaranteed MOA in this caliber. MSRP for the Weather Shield model is coming in at $578.
The Encore Pro Hunter and Dimension 6.5 Creedmoor fits in the host stock/action and will deliver the same MOA accuracy as the Compass and Venture. MSRP for the Pro Hunter Barrel is coming in at $399 and we were unable to obtain the price for the Dimension during our visit with TC. But looking online they seem to be listing for around the $260 mark and selling for around $220
With talking with Thompson Center, we are truly considering their new 6.5 Creedmoor Compass for an upcoming project this year, but we are still undecided, as we are still looking. But, be on the look-out for these great rifles and barrels from Thompson Center. Also, all Thompson Center rifles are made in the US, which is great in our opinion.