Recently I had the opportunity to get my hands on the VAULTEK VT10 portable safe. This little guy runs around 5.2 pounds and is made of solid 18 gauge steel.
I was looking for a TSA approved gun safe for my travels around the US when a buddy brought up that the VAULTEK VT10 was used on an outdoor and personal safety based television series titled "Stand 2". Curious, I went to the company website and did some research and I must say the VT10 looked industrial sexy.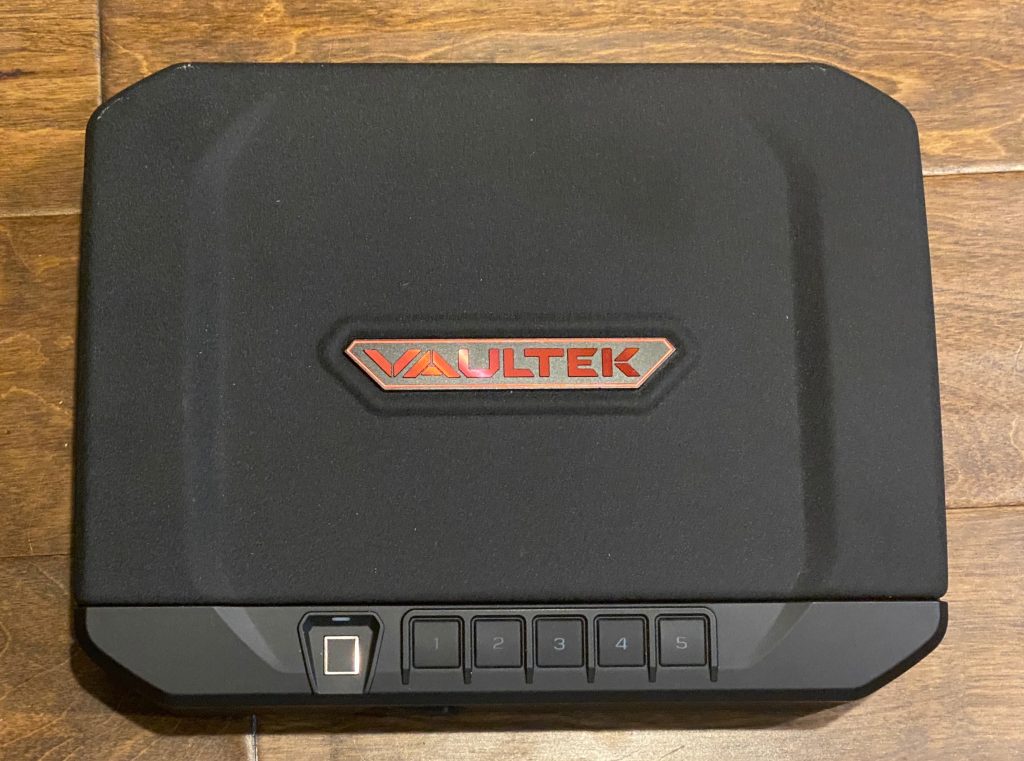 Pulling out the credit card, I purchased the safe and it wasn't long before it had arrived. Out of the box it was as sleek as the photos on their website and the black case felt sturdy. A big selling point for me was knowing that the VT10 was TSA approved and as we've all seen how baggage handlers treat our luggage, it had to be durable.
Placing my Glock 19, a couple mags, and a Tag Heuer watch in the case, they all fit with no issues.
The VT10-i has three ways to open the safe.
1. Bio Metric scanner with up to 20 different finger prints for you and family members should you wish.
2. Key opening in the front, although I must say it was a pain to get the cover open to have access to the key port.
3. Smart App was the best way to open the safe. Once I downloaded the App, I was able to create my passcode in no time and it was painless. Additionally the Smart App shows you battery life, open history and even will tell you if it's been tampered with.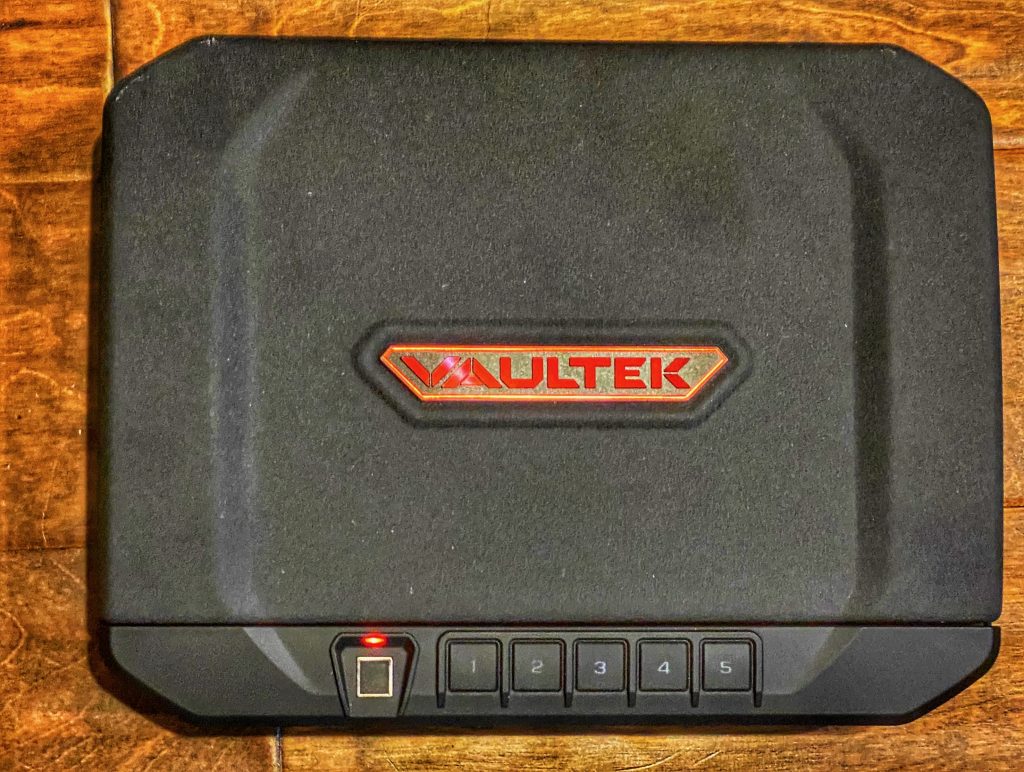 When you go to access the safe via the finger print reader, the pad is nicely recessed and easy to find at night. The additional keys illuminate and the opening key turns green when it recognizes your finger print. The other five keys illuminate red when touched. This is a great feature considering when most others on the market don't offer this.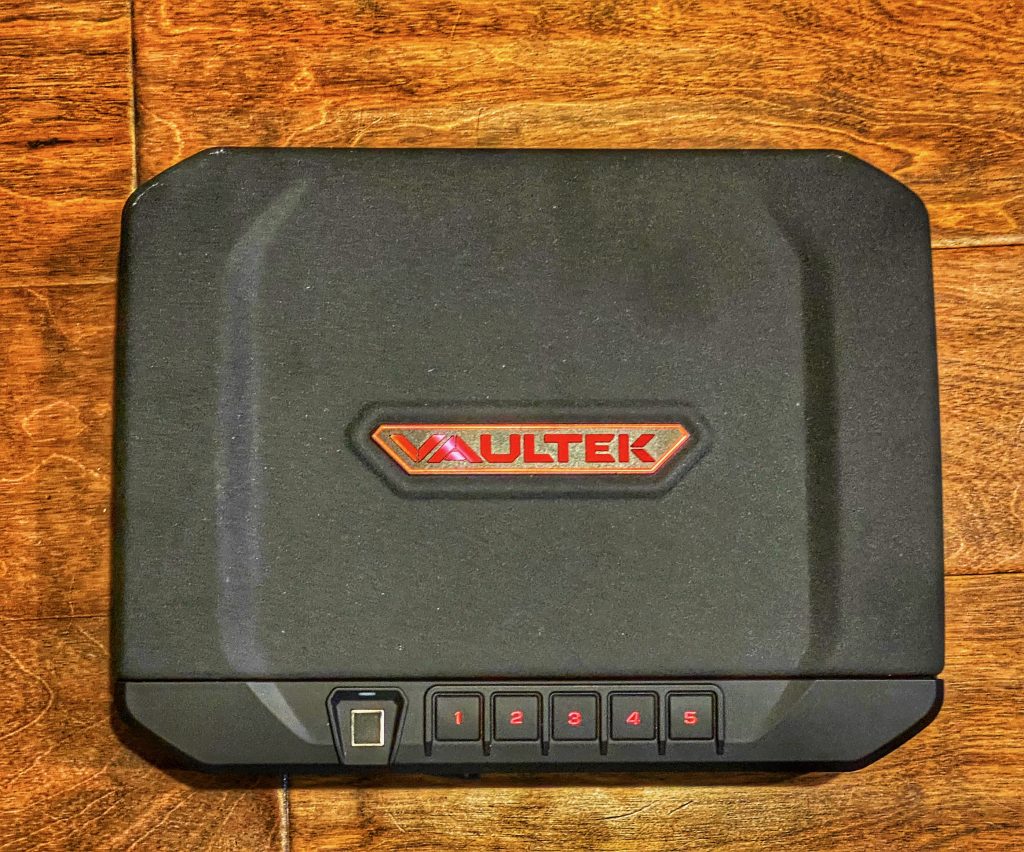 Downside is the time it takes for the finger print reader to tell you it can't read your print. I found it took around 4-5 seconds and then emits a yellow light. If you're in a high stress situation and perhaps a home invasion, this is a problem. However, I learned that after a couple seconds if the VAULTEK VT10 has not opened, to quickly reposition my finger and that did the trick.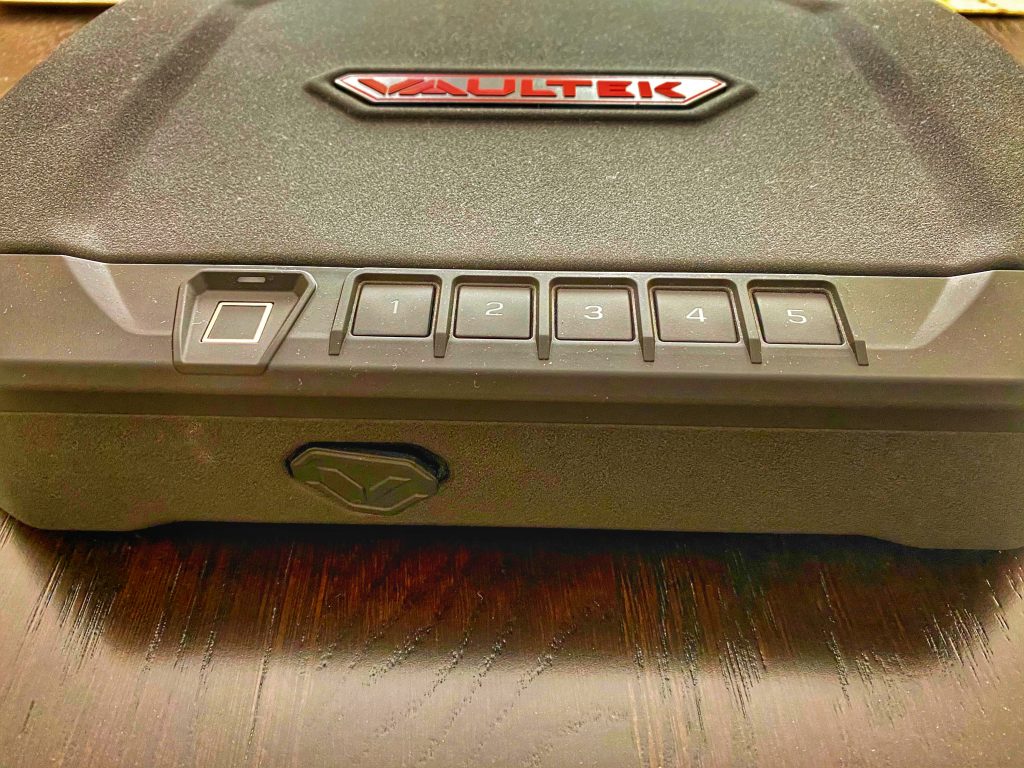 It features Micro USB charging and has a battery life of three months under normal usage.
Dementions 10.5" X 8.5" X 2.125"
If you have little ones running around the house, this safe is a must!
MSRP around $240