We recently reviewed the 3V Gear Posse EDC Sling Pack with EDC Products and we reached out to 3V Gear and they were gracious enough to send us a Velox II to review and give our thoughts on. We are going to go over using this pack as a Get-Home/Bug-Out Bag and go over some items in it!
First off, if you haven't heard of 3V Gear…what are you waiting for!? 3V Gear has been in the market for quite some time and has been receiving great reviews. I have a feeling this is based on what you receive for the money invested. It is actually quite refreshing to purchase a pack that is under $100 that will get the job done. I know that some people will say get a Maxpedition, or 5.11, or Eberlestock, or some other high end brand bag they will last longer. But what if your main concern is getting the items to stock a bag are priority or if you are on a budget. If you are in those categories, then here ya go!
Velox II Specs:
Main Compartment: 18″ H x 12″ W x 4.5″ D
Secondary Main Compartment: 16″ H x 9.5″ W x 2.5″ D
Top Front Pocket: 6″ H x 8″ W x 2.5″ D
Lower Front Pocket: 10″ H x 9″ W x 2″ D
1628 cubic inches of Space
Heavy-Duty 600D PVC Nylon Material
Heavy-Duty Rust Resistant Nylon Zippers
Adjustable Shoulder, Hip/Waist (Adjustable up to 52"), and Sternum Straps
Hydration Bladder Compatible
Side- and Top-mounted Compression Straps
EVA Molded Vented Back Panel
MOLLE and PALS Compatible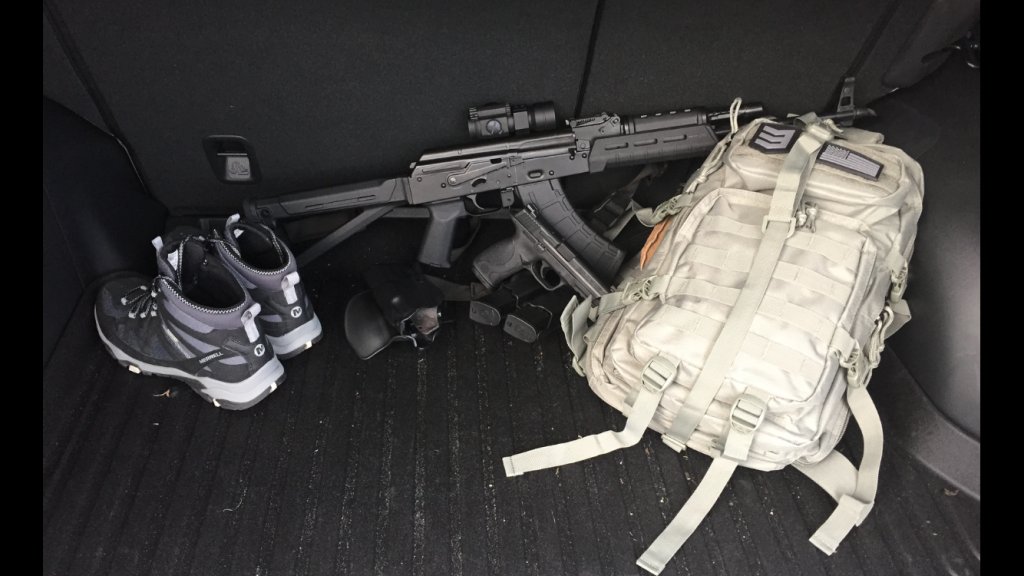 The Velox II pack has everything you'll need to get you home that's not in your EDC. For me, these items include:
On top of all these items in the Velox II Bag, in the vehicle I have a pair of Merrell Lightweight waterproof boots, DDI AK47, Smith and Wesson M&P9, Safariland 6378 Holster,and a Sigtac Double Mag Pouch. These items are great to have in any situation honestly, not just for a Bug-Out situation. During Hurricane Matthew, North Carolina was hit with a lot of flooding and disaster. Keeping a good bag stocked for anything is not just a great idea, but it is highly recommended. With myself a Paramedic, and the misses an RN, we had to work during the hurricane and it's nice to have a little piece of mind to know that we could at least be able to get home in one piece or able get to a safe place (family, friends, etc) and be taken care of.
---
Velox is Latin for swift or rapid and 3V stands for Veni, Vidi, Vici, which translates from Latin to: I came, I saw, I conquered.  This pack is just under their biggest pack, the Paratus. The Velox II was designed for individuals on the move, hence the adjustable straps and compression straps. It has enough room to carry all your gear and then some. With the double stitched webbing on the outside, attaching more items to the pack is a breeze. I did notice that some of the MOLLE webbing is different sizes in different places on the pack. I also noticed that the stitching on the bottom of the pack could be a little bit better. It seems a little skimpy and not as rugged as I'd like it, but still tough. This pack comes in Olive Drab, Black, Coyote Tan, and Foliage Gray all for the tune of $49.95. Like all of the 3V Gear Products, the Velox II comes with a Limited Lifetime Warranty. The Velox II, just like the Posse EDC Sling Pack, is made in China. Again, this is not a bad thing. Most products are now being made in China, so keep that in mind. The overall quality is exceptional and like all 3V Gear Products, the Velox II comes with a PVC American Flag Patch and a PVC Patch with their Logo, which is a nice touch in my opinion.
---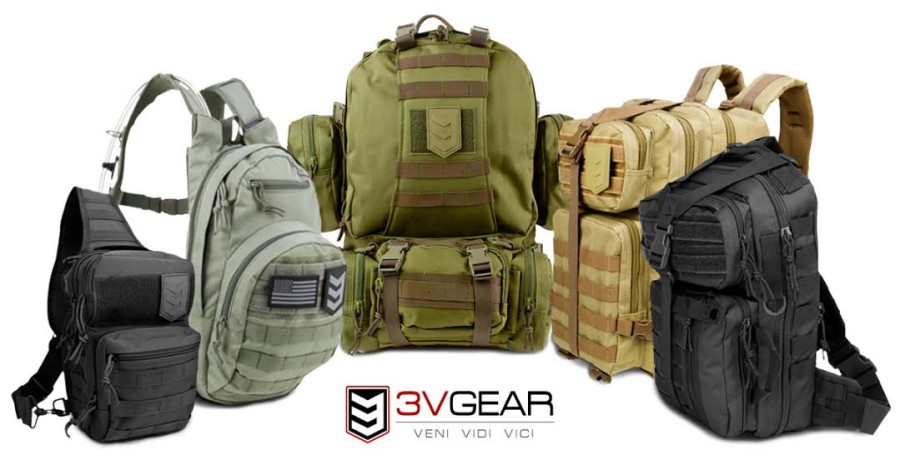 ---
If you are in the market for a great, quality pack and are contentious about spending a ton of money, or you are on a budget, then give 3V Gear a shot! You really will not be disappointed!
As always, ya'll be good and be safe!