Deer hunting/hunting in general, is an activity that many people love and enjoy. Everyone wants to have something to show for their hunting trip. There are several tactics that will benefit you and help you reach your goal. We're going to hit a few highlights that we think are important.
---
Maps/GPS
Replacing your maps is a great idea to make sure that everything is up-to-date. You will be surprised how much can change during the year. Keeping everything current will save you a lot of time and you will not have to run around looking for great places to hunt. Having a GPS that can be used via your phone or hand-held, is nice to have. Also, using onXmaps, it will help you find areas to hunt that are public and private.
---
Preparation
Getting the game land ready is a great idea. You have to get the game moving in the directions that you want. Some do this by laying out food for the game and others do it by scent markings. The idea is for you to chase the game, not the game to chase you. In some states, "baiting" is perfectly legal, but in other states it may be prohibited. It is a good idea to know the hunting regulations in your area.
---
Hunting Regulations
When you are hunting, there are several things that you may have change since the last time that you decided to go out in the field. One detail that you will have to look out for in this situation, are the regulations and rules. When you have picked a place where you would like to hunt, check online to view the regulations that are associated with that particular area and state. Some states may only let you hunt with a certain caliber or it may only be bow season, or black-powder season. Some states are then broken down into which days you can hunt and what time of the year you can hunt. Just make sure you follow all state, local, and federal laws.
---
Binoculars and Scopes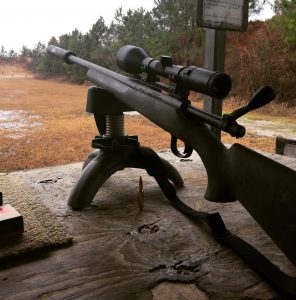 These two items are very important in the deer hunting world. You will need to make sure that your binoculars are bright and that you can see clearly out of them. Keep in mind that the adjustment knob must be free and easy to use. When you pick out your scope, make sure it is exactly what you are looking for, be it either V-Plex or BDC design. Today's scopes are coming clearer and clearer out of the box and come in all different price ranges. Also, make sure to have your scope sighted in with your ammunition that you'll be using for the big day.
---
---
Out-of- State Hunting
When you are hunting out of state, it's best that you are prepared. In this instance, you will want to get your tags/license as early as possible. The last thing you want to do is miss important documents that will not allow you to hunt. A lot of people decide to wait until the last minute to obtain the correct documentation and are often disappointed. To avoid being in this situation, try to get things done as quickly as you can.
---
Relying on Friends
Although hunting with your friends may be fun, keep in mind that you should not rely on them to bring any needed materials. Make sure that you have everything that you need. Also, make sure you have a good, clear line of communication in place (phone, walkie talkie, etc) during the hunt. Make sure to tell your family or other friends where you'll be hunting and about what time you'll be back home (check-in times). Relying on your friends can cause minor and major delays. It is best to have everything you need in order, packed, and ready to go the night before the big hunt.
---
Needed Materials
There are several materials that you need to go deer hunting or hunting in general, successfully. It will be in your best interest to make a list of all of the items and other products that you may use. It is also a good idea to have more than one item if you use it frequently. With time, you will be able to tell which equipment works best for you. The equipment will vary depending on time of year, where you are hunting, and what what you are hunting.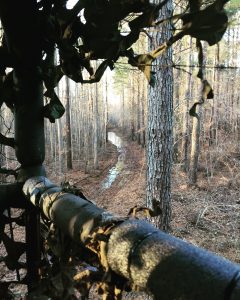 Here is a list of a few items that you might want to consider/need: Drivers License, Hunting License/Tags (State/Federal), Rifle/Shotgun, Ammunition, Hearing Protection, Camouflage/Blaze Orange Items, Binoculars, Backpack, Thermocell (Mosquito Months), Food/Water/Coffee, Chair (if using a ground blind), Warm Clothing (During Winter Months: gloves, beanie, dual-layer jackets, thermals, boot socks, etc), Boots (Rubber, Hiking, etc), Knife, Multi-tool, Flashlight, Game Callers (Turkey, Buck, Duck, etc), Phone/Walkie Talkie/GPS, and compass.
---
It is crucial that you keep all of these hunting tips in mind. When you do this, your hunting trip is bound to be a great one. The more you hunt, the more you will learn and grow accustom to different things.